All Pro Trailer Superstore Announces Expansion of CAM Superline Product Line
Apr 14, 2016
 The trailer dealer will offer additional CAM Superline trailers to meet demand in the showroom and online
Mechanicsburg, PA (PRWEB)April 14, 2016
All Pro Trailer Superstore, a top trailer dealer in the United States with multiple awards and honors in the trailer industry, is happy to announce that it will be expanding its CAM Superline product line to better meet customer demand. In 2015, it was a top five dealer of Cam Superline trailers and had over $1.1 million in sales. It will stock over $300,000 of Cam Superline trailers in 2016, so customers can find the best trailer to meet their needs.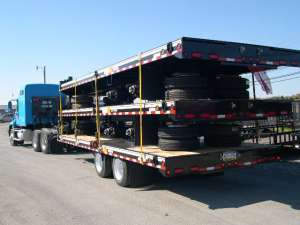 "CAM Superline has been a constant force in the trailer industry. Their trailers are known for their durability and dependability, and we are happy to stock them here," said Scott Smith, Owner of All Pro Trailer Superstore.
All Pro Trailer Superstore's added inventory of CAM Superline trailers will include high sides dump trailers, tilt deck trailers, equipment trailers, and more. It will also stock CAM Superline's newly launched extra wide tilt deck trailer with removable fenders and its new dump trailers will have side wall extension kits , which will start at the low price of $299.
Trailers in stock come in multiple colors, and CAM Superline dump trailers start at $2899. Financing is available, and all trades are considered, making CAM Superline trailers highly affordable. All Pro Trailer Superstore encourages all those looking for a quality trailer to come out to the showroom or visit online at https://www.trailersuperstore.com to check out the latest CAM Superline new and used trailers in stock.
About Trailer Superstore:
All Pro Trailer Superstore, located in Mechanicsburg, Pennsylvania, has been selling and servicing new and used trailers since 1985. Family owned and operated, All Pro Trailer Superstore provides customers with high quality trailers at low prices throughout the Continental US, Hawaii, Alaska, Europe, South America and the Caribbean Islands. With the wide variety of trailers and services available, All Pro can also design custom trailers, provide trailer accessories, offer financing and more.
Please call All Pro Trailer Superstore for more information about trailers and their latest recognition at (800)622-7003.