Trailer Superstore Offers Trailers of All Sizes to Facilitate Changing Vehicle Size Preferences
Aug 30, 2016
Motorists are downsizing their vehicles. However, if they need the extra space for recreational trips or business use, the Trailer Superstore offers a number of trailers of all sizes.
Mechanicsburg, PA (PRWEB)August 30, 2016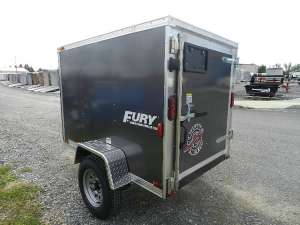 We are top trailer dealer in the United States with multiple awards and industry recognition, would like to announce the availability of many different cargo and utility trailers currently on the lot. As motorists downsize their vehicles, the Trailer Superstore is proud to provide trailers of all makes and sizes to help motorists haul their goods and cargo when they need it.
"We understand that many motorists do not need all the space of a big truck or SUV on a daily basis. However, if there's a big trip or a child is going away for school, a family might need a trailer to transport the extra cargo. The Trailer Superstore is happy to provide affordable options to families and business owners who may require space from time to time," said Tammy Smith of All Pro Trailer Superstore.
The Trailer Superstore offers custom cargo trailers from 6′ all of the way up to 32′. Customers can choose from a wide variety of options, including whether or not they want the trailer to be enclosed for extra security. The Trailer Superstore also offers a big selection of used cargo and utility trailers for additional savings for families and individuals on a budget or those who will only need a trailer on an infrequent basis.
Whether you're downsizing your vehicle to save on gas or you simply just don't need the extra space, the Trailer Superstore can facilitate your hauling needs when you do. Check out our latest selection of new and used trailers today at https://www.trailersuperstore.com.
About All Pro Trailer Superstore:
We are located in Mechanicsburg, Pennsylvania, has been selling and servicing new and used trailers since 1985. Family owned and operated, All Pro Trailer Superstore provides customers with high quality trailers at low prices throughout the Continental US, Hawaii, Alaska, Europe, South America and the Caribbean Islands. With the wide variety of trailers and services available, All Pro can also design custom trailers, provide trailer accessories, offer financing and more.
Please call All Pro Trailer Superstore for more information about trailers and their latest recognition at (800)622-7003.