Transform Blank Canvass Into Business-Booster With Trailer Wrapping Services
Nov 17, 2017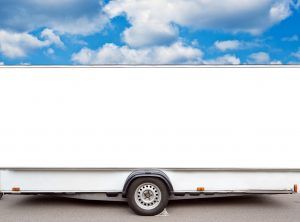 There once was a time when renting a roadside billboard was the go-to marketing tactic for businesses. After all, the allure of reaching thousands of motorists and making untold impressions was hard to argue against. Then came the realization that renting a billboard can cost – according to some industry estimates – upwards of $10,000 per month in major U.S. cities. Even billboards in low-density areas could cost at least $1,000 for 30 days of exposure and some owners of the real estate your ad appears on expect you to cover the cost of printing and installation, as well. Given these scenarios, it's easy to see why business owners started researching alternatives and we've got an unbeatable one for mobile operations. It's called trailer wrapping and it offers an unrivaled way to both catch eyes and let everyone who passes by know exactly what goods and services you're offering.
The premise is this: Small business owners need an affordable and effective way of promoting their brand. By coming to a company that specializes in selling custom trailers of all sizes and uses, you'll also benefit from a wealth of industry-specific knowledge. All Pro Trailer Superstore, for example, has invested plenty of time and research into offering trailer wrapping to clients who want to turn their wheels into a roving advertisement. Thanks to a recent partnership that this trailer company has formed with a commercial printing company, those in the market for a trailer can now receive a final product that's also custom-designed to meet your business needs. After selecting the right trailer for the job, you'll be able to design the prints that will adorn the sides of it. That means wraps and signage that can show off your company logo, services, address, phone number and other specifics which will immediately resonate with those shopping for a service. In the end, you'll have professional logos that were designed in-house with your input and installed with the guidance of a trailer company that knows all about the elements these prints will have to withstand when on the road.
There are truly so many industries that are perfect candidates for trailer wrapping services, which is also a wallet-friendly way to keep your advertising budget in the black. If you own a landscaping company, what better way to catch the eye of potential customers than through the covered 6-foot by 14-foot cargo trailer that's parked along the side of the road and flanked by your employees who are hard at work. How about automotive companies who are transporting cars, motorcycles, boats and more inside an enclosed trailer? All it takes is an immersive image and phone number and you could create a new customer out of someone who has been in the market for a new vehicle. If ever there was a time to turn an otherwise blank canvass into an advertising opportunity that rakes in the revenue, it's now.