Ready to Trade-In Your Used Trailer?
Trailer Trade-Ins are easy at the Trailer Superstore. We offer two easy ways to trade-in or sell your used trailers. Looking for a new trailer to replace your old one? Take a look at our extensive line of new trailers for sale!
We offer top dollar for all used trailers taken in on trade for a new trailer from our Trailer Superstore or have us sell your trailer on consignment for a fee. All Pro Trailer Superstore always has a great collection of new trailers in stock from cargo trailers, utility & landscape trailer, dump trailers, equipment trailers to enclosed car trailers, motorcycle trailers and ATV trailers. Also, be sure to browse our extensive list of new Trailers at clearance pricing on our clearance trailers page.
GET TRADE IN ESTIMATE
Why Trade in Your Trailer?
Today's trailers are lighter and more reliable than ever before. If your unit is more than 10 years old, it's worth considering an upgrade.
A new trailer from All Pro Trailer Superstore can deliver long-term performance and value. Instead of sinking more money into an aging unit that will require frequent repairs and service, why not trade it in and gain a valuable price break on a new trailer that will last longer and work more reliably?
Our trailer trade-in service is simple — we'll give you money to put toward a new unit based on the age, model and condition of your trade-in.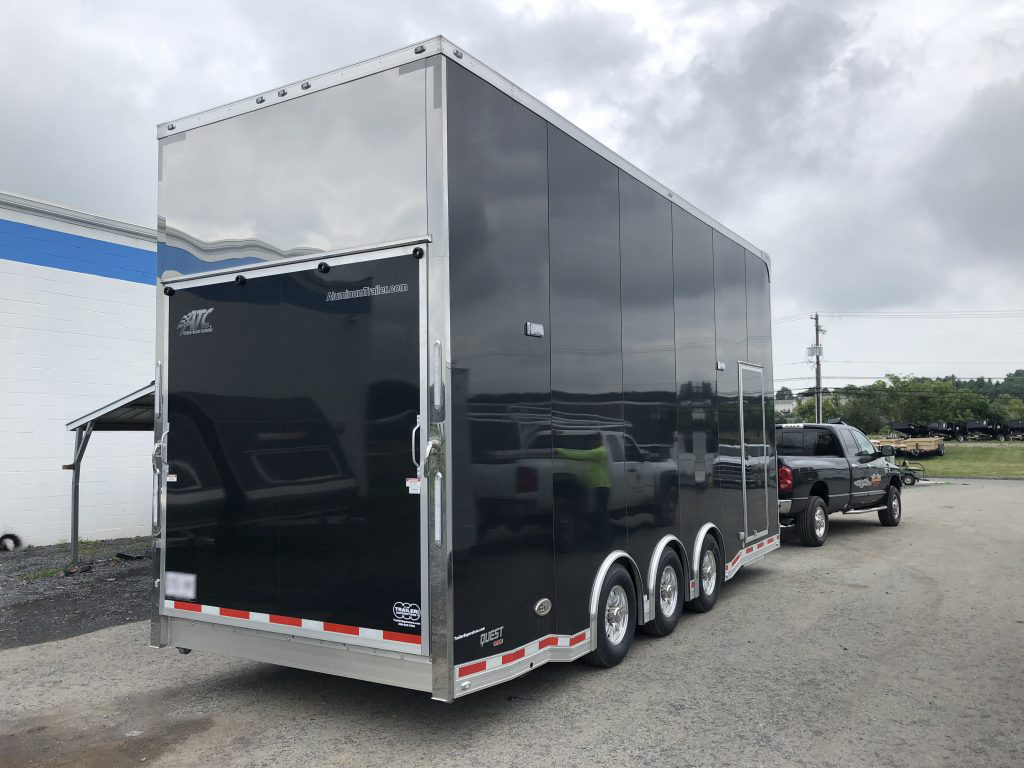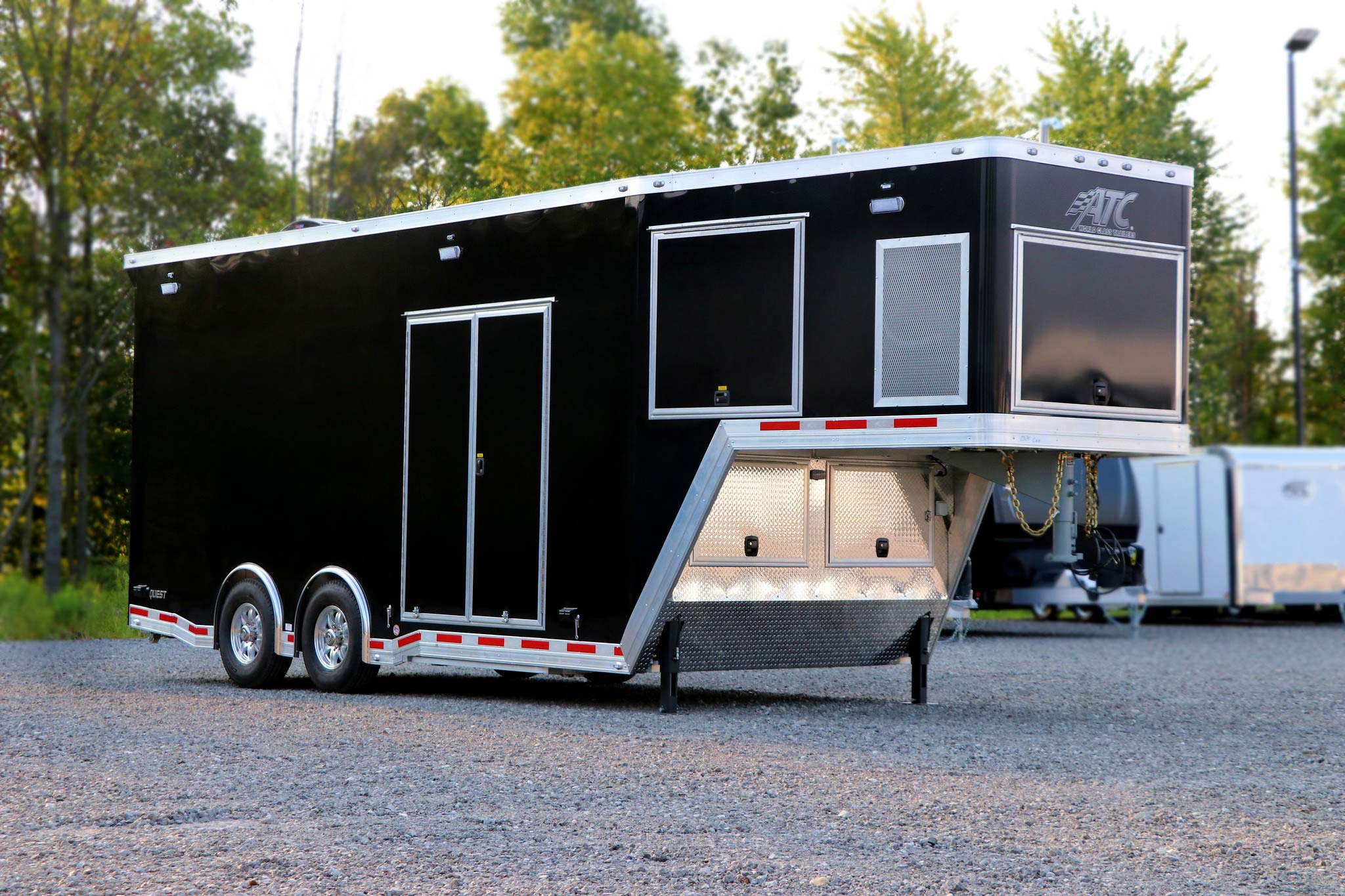 How to Trade in Your Trailer
The first step in trading in your trailer with All Pro Trailer Superstore is to email our team — you'll find detailed instructions about what information we need to determine your trailer's trade-in value below. We will get back to you quickly with a quote. When you bring your unit in, we'll perform a final inspection to confirm the condition and complete the deal.
As part of our commitment to serving our customers, we strive to offer the best price possible for your used trailer. Ultimately, our goal is to get you into a new unit you'll love — we'll help make that possible by giving you a great deal on your trade-in. We also offer financing solutions at affordable rates. Get in touch to learn more!
Find the Best Fit for Your Needs
If your current trailer is no longer working for you, trading it in is the easiest way to get something better suited to your needs. We accept trade-ins for all types of trailers, including landscape trailers, cargo trailers, motorcycle trailers and more. Whether you need to haul more or need a trailer with special features your current unit lacks, we can match you with the best product for your budget.
Trade-In Your Trailer Program!
Click the following link to use our easy Online Trailer Trade-In Form or email us at sales@trailersuperstore.com with the following details:
In the SUBJECT field of your email … type TRADE-IN PROGRAM
Your Full Name, Phone Contacts & your City & State
FULL SPECS of the Trailer to be traded, Make & Model
Show us photos of your Trailer Trade-In so we can see the condition of your used enclosed trailer, utility trailer, cargo or equipment trailer, or other used trailer.
Digital photos of the trailer
Open Trailers – photos of all 4 sides
Enclosed Trailers – photos of all 4 sides & 2 interior shots
Original Purchase Price
Original Purchase Date