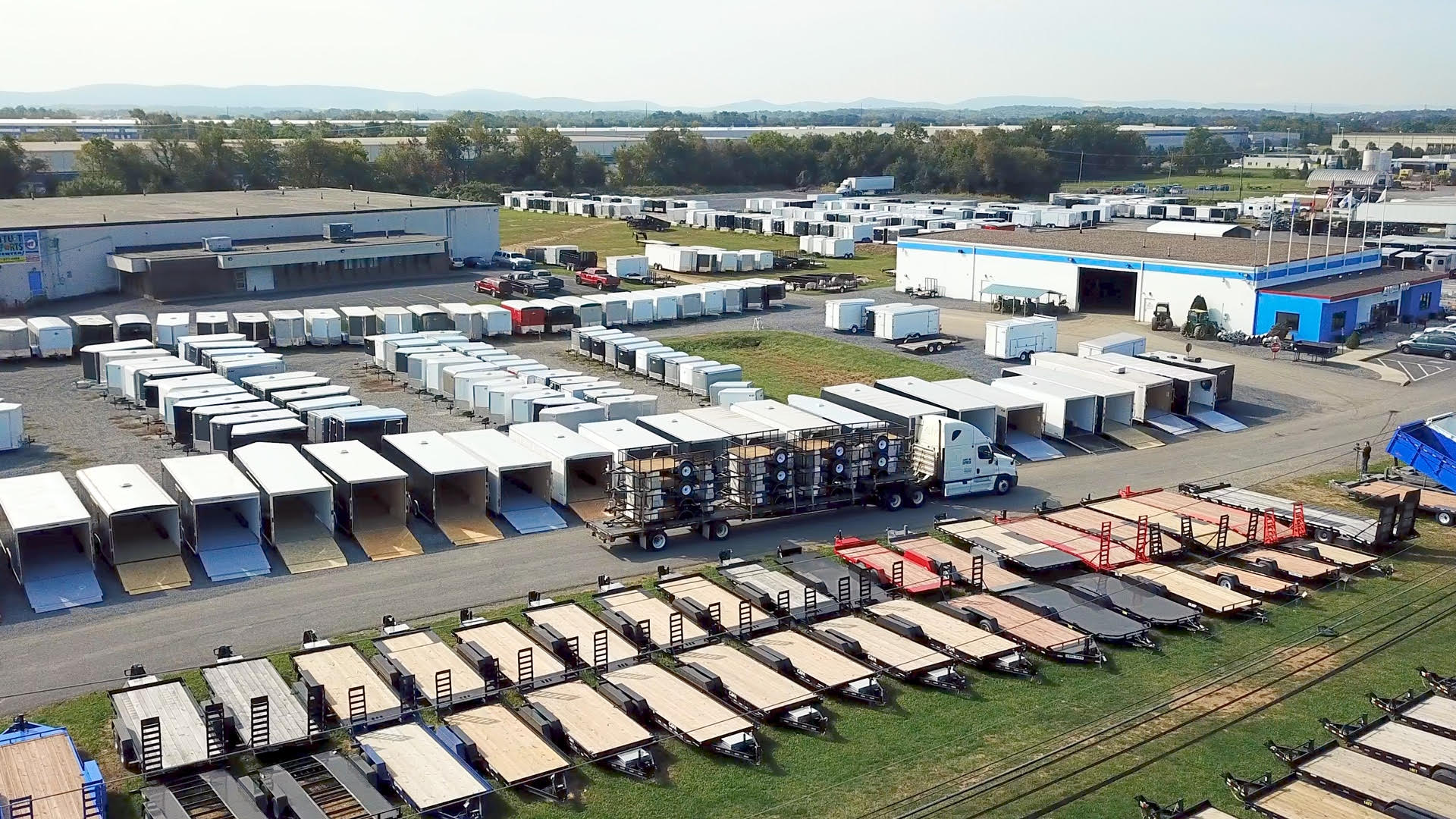 We pride ourselves on only offering the best products from the best brands in the trailer industry. Below you will see that Big Tex manufactures a large variety of premium trailers in various price ranges. Big Tex Trailers offer trailers that include car haulers, open utility trailers, gooseneck trailers, dump trailers and so much more.
Looking for landscape trailers? Big Tex has you covered. Landscape trailer options include weed eater racks and other specialty features that put them over the top. This great brand also offers trailer parts as well as parts for motorcycles. You'll find every kind of Big Tex trailer below. If you're having trouble finding the best trailer for your unique needs, don't hesitate to contact us.
Everyone has different intended usages, and price ranges for their needs. This great brand is the official trailer of the PBR, so you know they mean business and any of their models will be able to hold up to all of the rugged demands you place on them.
Be sure to browse our entire collection of Big Tex trailers for sale to see if we have something for you. Contact us or visit the All Pro Trailer Superstore today and we'll help you find the best prices on the market today.
Trailers for Sale
Having the right trailer makes life so much easier, whether you need a trailer for work or for leisure. But what type fits your needs? At Trailer Superstore, we have a huge selection of trailers for sale, one that gives you options and lets you identify the perfect solution.
We offer a wide range of different types of trailers for sale, and you'll find new, used and customized options available as well. We also want to ensure our customers always get the quality they want and expect from an investment in a trailer, which is why we offer products made by the best trailer manufacturers in the world.
When you value selection and when you want only the best equipment, choose to buy trailers online from Trailer Superstore, where you'll find only the best options to meet your requirements.
Is a Big Tex Equipment Trailer Worth the Investment?
When you look at brand-specific trailers, you may wonder why people seek out certain names. Big Tex is a leading brand in the trailer industry for a reason — they're well worth the investment. What makes Big Tex equipment an ideal choice?
Long life: Big Tex is committed to creating trailers that will last. The company considers each trailer's job to build it according to specific needs.
Well-constructed: With high welding standards and flexible, high gauge steel, Big Tex trailers can handle any job.
Professional grade: Since this brand is a leader in the industry, they're always catering to the professional market, so you can expect quality.
Multiple types: Big Tex provides trailers of all kinds to cover your needs. Whether you're looking for a Big Tex dump trailer for sale or a utility trailer, they have something for you.
Maintain value: With a long lifespan and construction designed to last, your Big Tex trailer will maintain its value, even with wear.
What to Consider Before You Buy
With so many different types of Big Tex trailers available, there are many possible uses. Depending on what you're planning to do with your trailer, there are certain factors you should consider before buying, such as:
Cargo. If you're hauling equipment, you may want to look into a utility trailer. When unloading materials such as stone or mulch, a dump trailer may be a better option. Think about your cargo and how you intend to move it before deciding on a trailer type.
Capacity. You should also consider the weight capacity you're looking for. Big Tex builds its trailers for heavy lifting, but make sure to check out the weight specs before committing.
Towing. When you buy your trailer, make sure you know what your towing vehicle is and how it will interact with your trailer. Can your truck handle the size of your trailer? How will you attach them?
Features. While the primary function of a trailer is to hold various materials and equipment, it's always good to look at the features, such as ramps, doors and decks, to see how they could make your life easier. For example, a ramp makes all the difference for wheeling equipment on and off your trailer.
Budget. Factoring in what you're willing to spend is just as important as any of your trailer's features. Explore our Big Tex selection to find a trailer that aligns with your needs and wallet.
Trust Trailer Superstore for Big Tex Car Trailers
At All Pro Trailer Superstore, we offer a massive selection of Big Tex car haulers for you to choose from. Our goal is to help you get the equipment you need at an affordable price. When you buy a Big Tex trailer or parts, you'll enjoy a sturdy trailer for years to come, regardless of the work you're doing.
Outside of brand-specific trailers, we offer trailers by type and new or used options. If you don't see what you need in our extensive Big Tex selection, we also provide custom trailers to match your exact specifications. Count on us for trailer parts and towing accessories, plus services such as repairs, inspections and trade-ins. Our team is always prepared to help, so if you have any questions, contact us today!