Custom Trailer Wraps & Graphics in Mechanicsburg, PA
We are happy to offer a special service for all business owners who want to enhance their brand and reach new audiences through a proven marketing method: trailer wrapping. All Pro Trailer Superstore has partnered with Caskey Group to offer custom trailer wrapping on all trailers we have available for sale.
Get a Custom Quote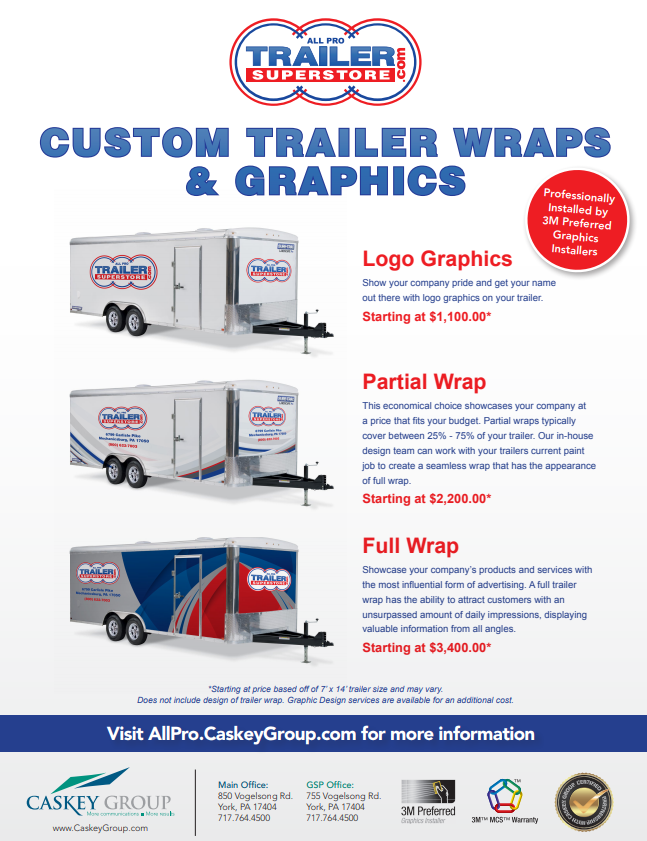 Custom Graphic Design Services from Caskey Group
Caskey Group has been a leading commercial printing company for more than thirty years. In addition to vehicle wrapping and signage, Caskey Group specializes in website design, digital printing, commercial mailing, and more. Its team understands how to relay a business's message to the masses and reach more people in the most effective manner possible.
Caskey Group in-house professionals can work with you to design new eye-catching graphics or utilize your existing logo and graphics to create a literal moving billboard. Its team will handle all aspects of the installation as well. With trailer wrapping from Caskey Group, you can literally reach thousands of people every day using something you already own.
View Our Custom Designs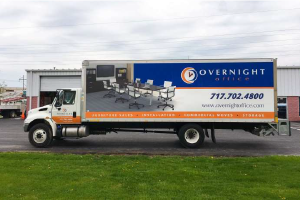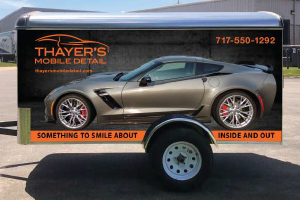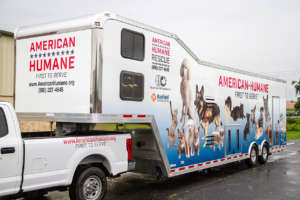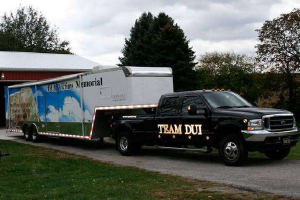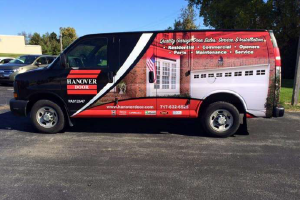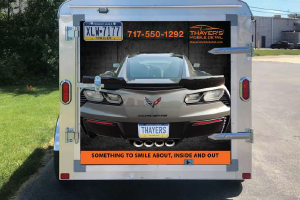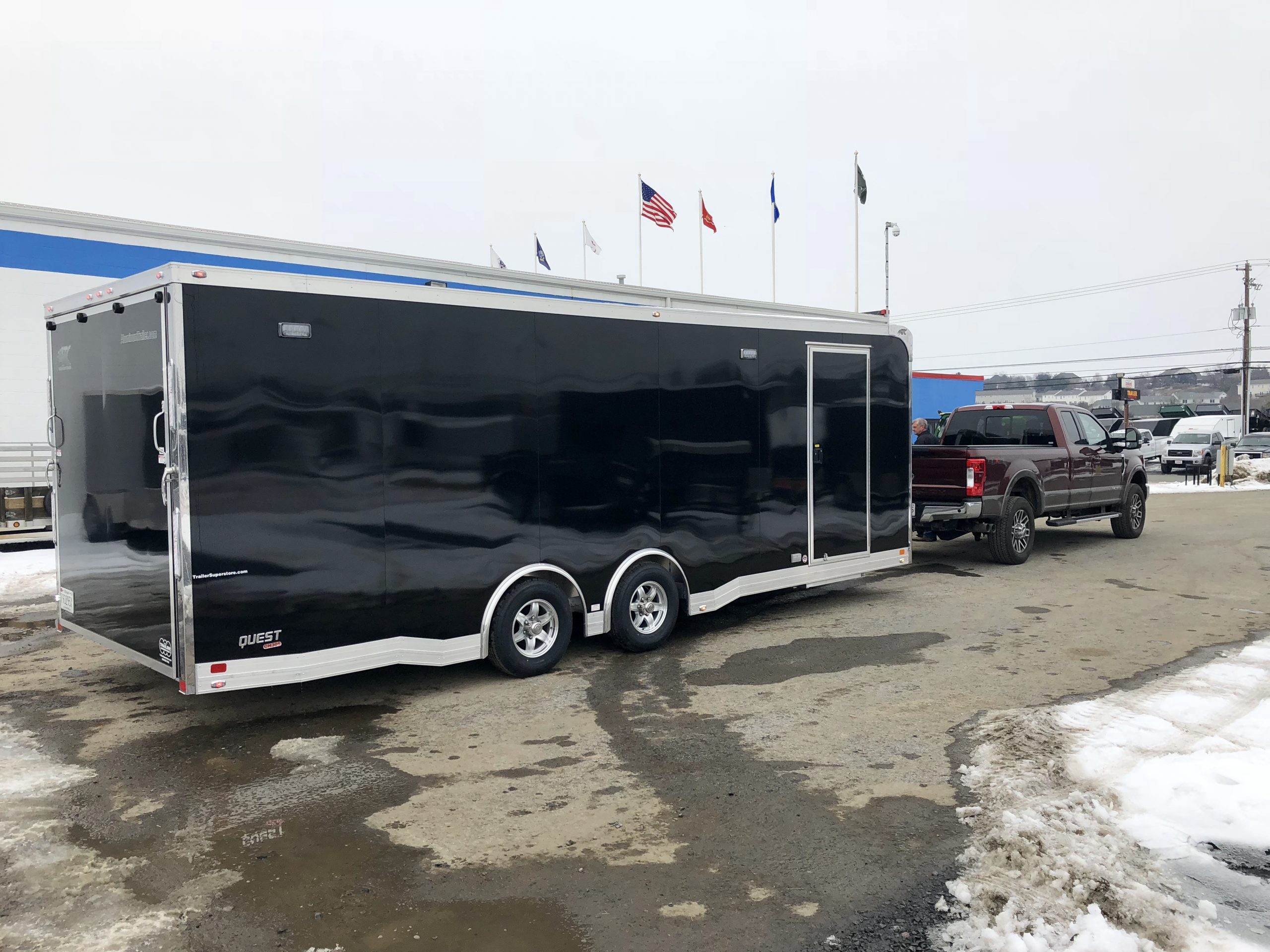 Request a Quote on Custom Trailer Wrapping Services
At All Pro Trailer Superstore, we take pride in helping small business owners find the best trailers in the industry that not only meet their needs, but their budget as well. Whether you own your own landscaping company or operate your own retail front out of your trailer, our team can match you with the best enclosed trailer or utility trailer for your business.
If you have shopped with All Pro Trailer Superstore before, you know that we not only have the biggest selection of affordable trailers for sale in the industry, but we also have a wide variety of trailer accessories and customization options. We offer financing on all trailers in the showroom, and we accept trade-ins as well.
We are your One Stop Shop for everything you need when it comes to trailers. You can purchase your trailer, customize it, and now have it wrapped and delivered right to your front door. For more information on this and other services, please contact us today or visit the showroom today to speak with one of our friendly trailer salesmen.
Get a Custom Quote