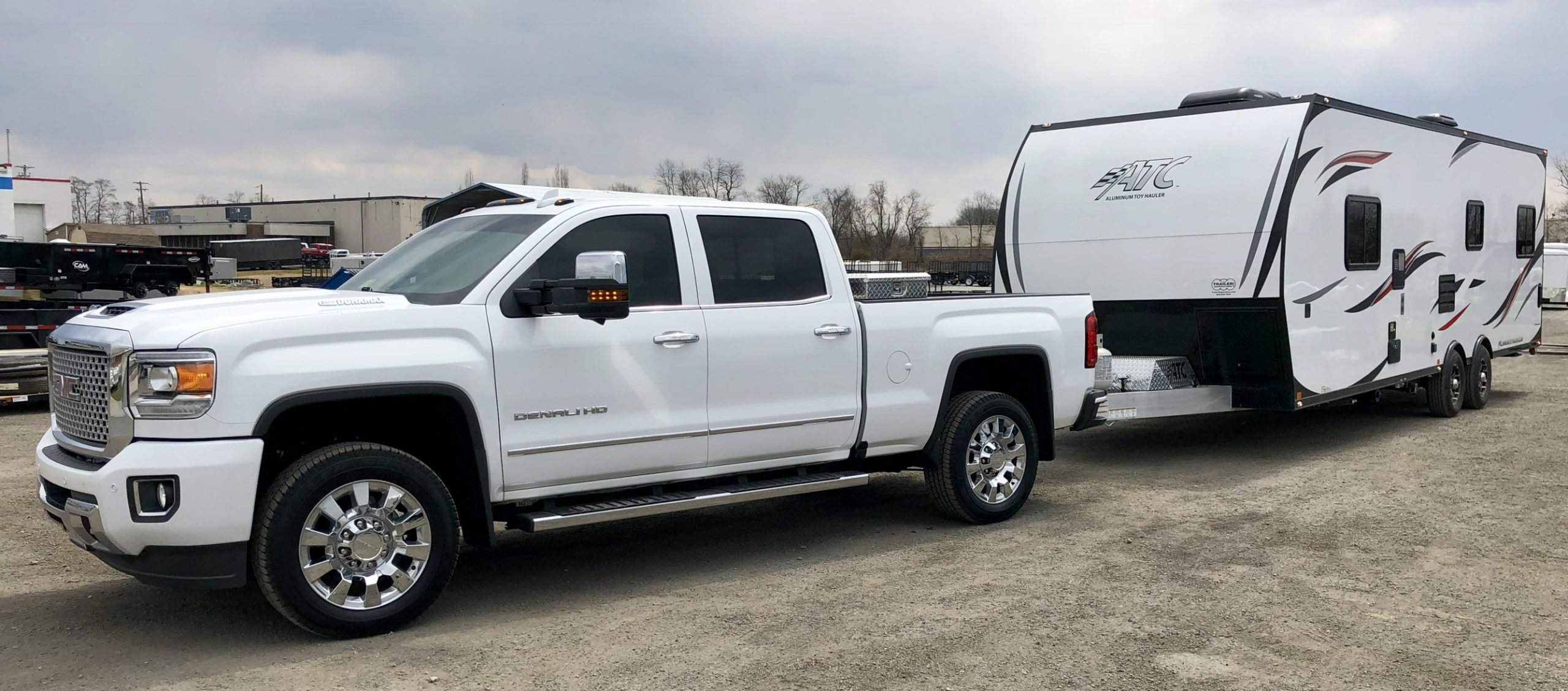 Customer service and satisfaction are always #1 at All Pro Trailer Superstore. We understand your time is valuable and we respect that. Our dedicated sales team can not only educate and assist you with selecting the best trailer to fit your application and budget — we also offer a:
Full-Service Title and Tag Department
As an authorized full agent of Penn DOT, our team can complete all documentation in regard to your sale from title and tag to transfers and liens:
In-state Pennsylvania residents will receive their new trailer registration and license plate on the spot.
We can also issue in-transit registration plates to out of state residents who purchase a trailer in Pennsylvania.
How to Get a Title for a Trailer
To own and use a trailer in Pennsylvania, you will need a valid title and valid tags. A title is a legal document, also known as a Manufacturer's Statement of Origin, that specifies who owns the trailer. When a dealer like All Pro Trailer Superstore buys a new trailer from a manufacturer, they receive a title along with it. When the trailer sells, the dealer signs it over to the new owner. The process is fast and simple.
Obtaining a title for a used trailer, or signing over the title for a trailer you've sold, can introduce more complications, especially if the trailer was initially purchased out of state or still has a lien on it. One of the benefits of buying from an authorized dealer like All Pro Trailer Superstore is that we can take care of any issues that arise in the process.
How to Get a Title for Your Trailer>>
How to Get a Tag for a Trailer
A trailer tag — like a license plate tag — is proof that your trailer has a valid registration with the state of PA. Tags must be renewed periodically, and are required if you plan on using your trailer on any public road.
As an authorized PennDOT agent, we can help you get tags for your trailer, whether you're buying it used or new. In some cases, you may need to complete an inspection. Our technicians can perform the work on-site and provide any repairs necessary to pass. We'd be happy to walk you through the process and outline any additional fees involved when you visit our showroom.
Tags and Trailers for Out-Of-State Buyers
All Pro Trailer Superstore has sold new and used trailers to customers across the country — and around the world. If you're buying from out of state, we'll do whatever is necessary to get your purchase to you, and we'll handle any registration or ownership paperwork for your area. We've even sold trailers internationally, and we can take care of any customs or importation issues that come up.
Browse our inventory of quality trailers online to see detailed specifications and accurate pricing for new and used equipment. Looking for something in particular? We can attempt to source a specific trailer or recommend a suitable alternative.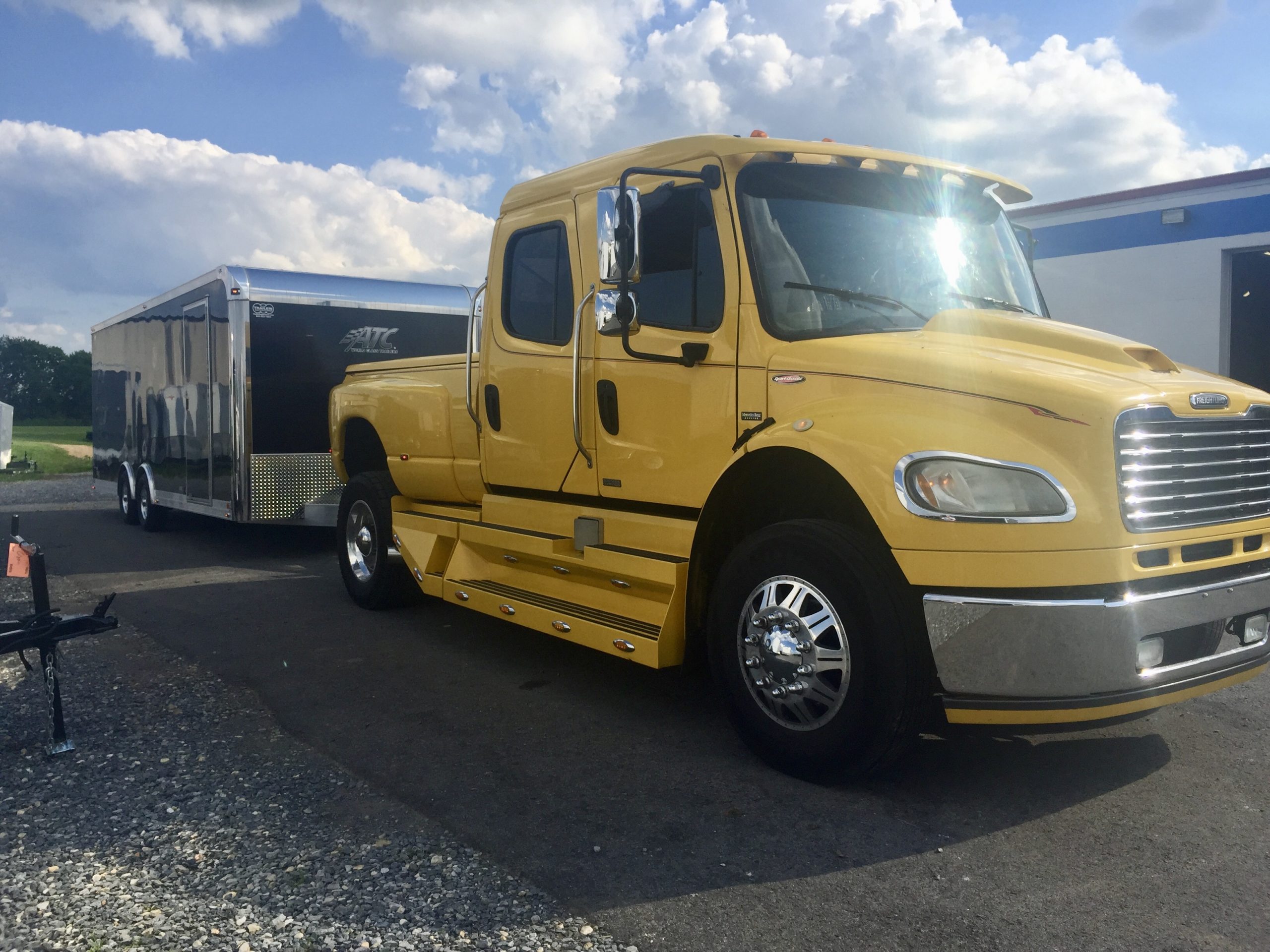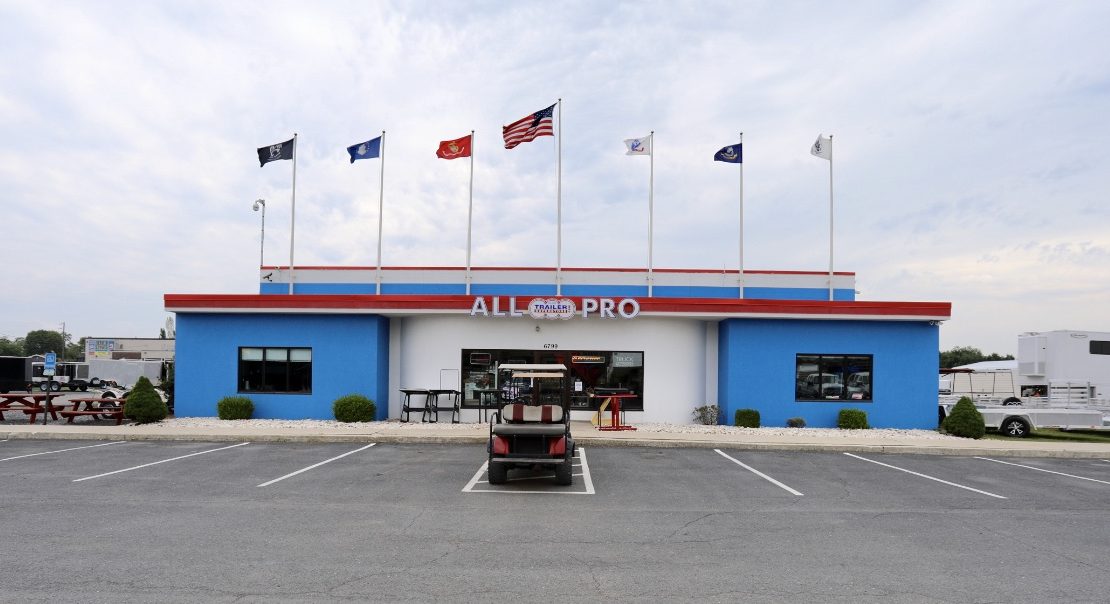 Visit Our Title and Tag Department in Person Today
Most of the work our title and tag team does happens behind the scenes — taking care of the paperwork is just one of the many value-added services we offer our customers. However, if you've got a specific question about titling or tagging a trailer, we'd be happy to answer it. You can find us in Mechanicsburg, PA — just a short drive from Harrisburg. You can also contact us directly by phone, or by using the form on this page.