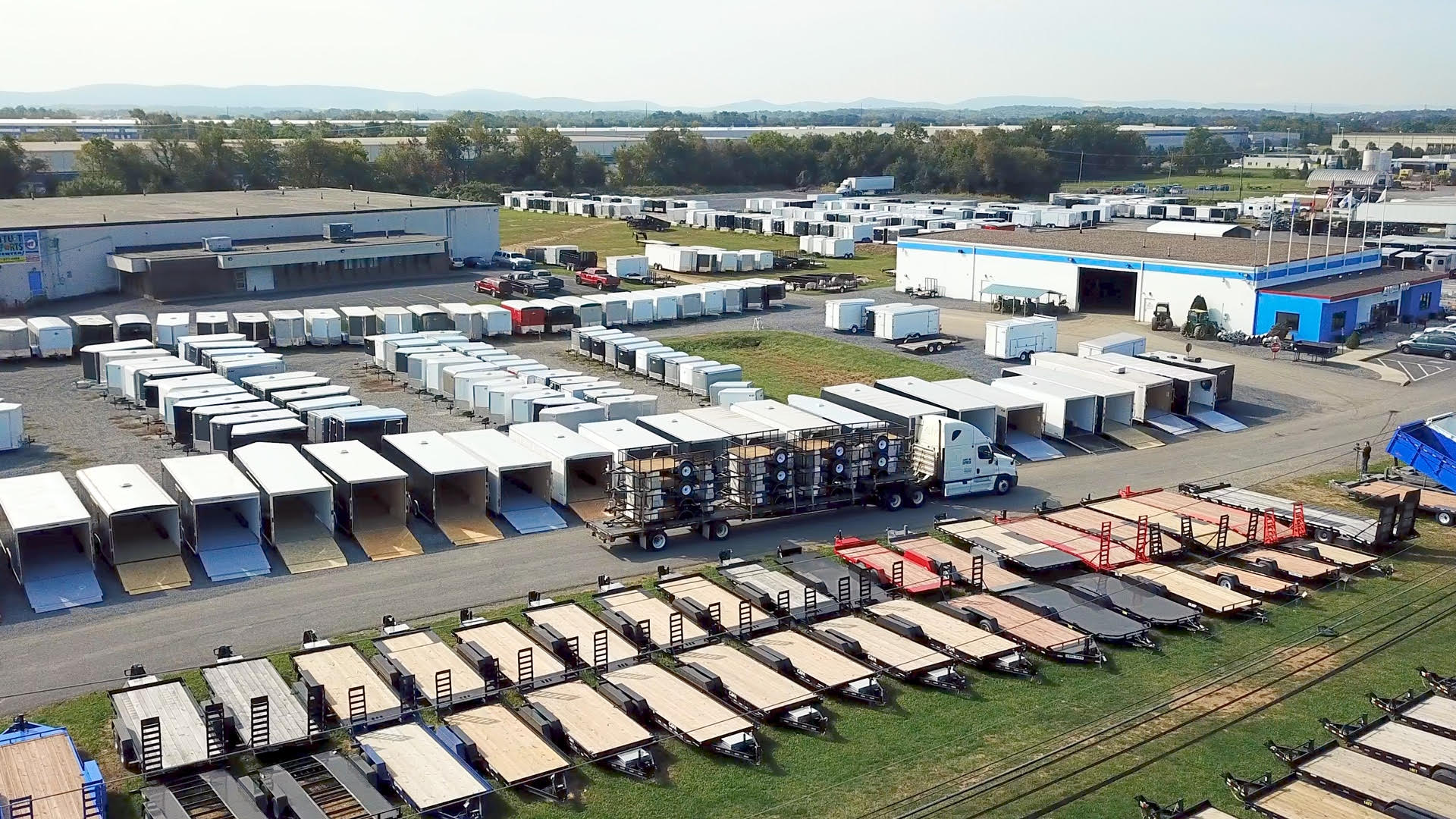 Brandon

I am very pleased not only with my new Cam Super line dump trailer, but also the service I received during the entire process. Absolutely top notch customer service ,even with all of the unfortunate delays with the COVID19. Expertly constructed dump trailer from top to bottom. I haven't found one imperfection, even with the expedited production of my trailer. Thank you all at Pro Trailer Superstore! I look forward to dealing with you for an enclosed trailer, in the very near future.



Linda Maxon

We just purchased our trailer from All Pro and were so happy with the staff and service. They were prepared and made the transaction extremely easy. We experienced difficulties with our hitch, NOT their fault, and the service people went out of their way to help solve our problem. They were fantastic and I can't thank them enough! Great company!



ManWiller Family

I just wanted to let you know that we have had the best experience ever with your company. The staff has been excellent with everything we have needed! We have purchased 2 trailers and brought our father up to purchase his. Your prices beat all the competitors, your service is over the top, and your sale department is the best! We worked with Alex in your sales department and he is the best! We will continue to recommend your business to everyone, thank you!



Dominick DeMarzo

After much research just I made a purchase of a New Car Mate enclosed trailer. Dealing with John Meyers and staff Eric as well was a great purchase experience. Always provided information and No Pressure sales tactics so I could compare several trailer selctions. Could not be more happy with my purchase and the service i received throughout the whole negotiating process. Besides best price and selection you get added great customer service!



PHILIP BYERS

I wanted to express my gratitude for the help I was given by Ryan McEwen. He was very helpful via email and on the phone. We are in MI so your company was not a good fit for us but he kindly pointed us in the right direction in our state and we ended up finding what we were looking for. I wish all sales associates I deal with where as kind and helpful as Ryan. It was a pleasure working with him. Thanks Ryan, Phil

Swartz Builders



Phillip Cardi

Yesterday I picked up my trailer from All Pro in Mechanicsburg PA and today I felt compelled to write a review, which I don't normally do. This trailer was ordered from the factory and it arrived much faster than anticipated, and it arrived exactly as ordered. The entire process from beginning to end was as fluid and professional as anything I've experienced before, including car, motorcycle, trailers, etc. purchases. These guys work as a team and everyone I interacted with provided me incredible customer service. The owner Scott is very personable and very "hands-on." He happened to be in on the day I initially stopped in and he took the time to show me his inventory and write the order. Before I left yesterday, I had some fasteners added to the interior and Matt – also very personable, and his team of mechanics not only installed these exactly the way I wanted, they went through all the lights and hook-up to be sure I left safely. What makes this place even more special is the fact that they are equipped to set you up with the paperwork including registration and title prior to exiting the building. This saved me an extra trip to the DMV. Eric took his time with me to be sure I filled out all the paperwork and signed everything correctly. To be honest, I purchased a new trailer from another trailer company not too far from this place but later sold it in less than 6 months when I realized it was too big to handle. I would rate the buying / service experience at this place with a one on a scale of one to five which is why I chose not to go back to them. All Pro not only gave me a competitive price but provided exceptional 5-star customer service. I highly recommend you give these guys a try before going anywhere else. Phill, Boiling Springs PA.



Robert Lathe

I picked up a 5x10 trailer on may 16,2018. there were some minor problems that had to be worked out. With the supurb help of the sales people ALEX, and ERIC, and the service manager Matt Sholly. all was worked out great. These gentleman were courteous ,helpful, and Customer oriented. All are a very valuable asset to the Superstore. THANKS GUYS.



David Hamilton

WOW...where do I start! I'm a 100% disabled veteran and I've been a manager, leader and supervisor for nearly 40 years. I was astounded by the outstanding professionalism, knowledge, patience and customer service I received during several visits to the Trailer Superstore. This "team" and I do mean team, provided services well above and beyond what is typical or even required! Alex, Dave and Dan, to name a few provided the kind of customer service you just don't see today. They made unique accommodations for my unique situation without hesitation. I couldn't be more impressed with the information, assistance and the accommodations they made for me to install, provide demonstration/training and most of all how they made sure that I was absolutely satisfied. They are not only unique among their peers and industry, they are one-of-kind in today's business environment. I can't thank each of them enough for all they've done for me! KEEP BEING THE BEST AT WHAT YOU DO Trailer Superstore! I'll keep spreading the word!!! Thank you!



Gary Moreland

this is the best place to buy a trailer .i found everyone was great i bought a used trailer but was looking at the new ones first. when i got there i saw the one i bought and liked it better. Alex and Erick were the salesmen both were outstanding .i will and have recommend trailer super store to all i know. thank you again

moreland's plumbing inc



Mick

Once again the guys at all pro trailer sales exceeded my expectations with their price and customer service...I've bought 2 trailers from them now and have been very satisfied both times...great customer service...great atmosphere too...thanks a bunch...

Woods plumbing & heating