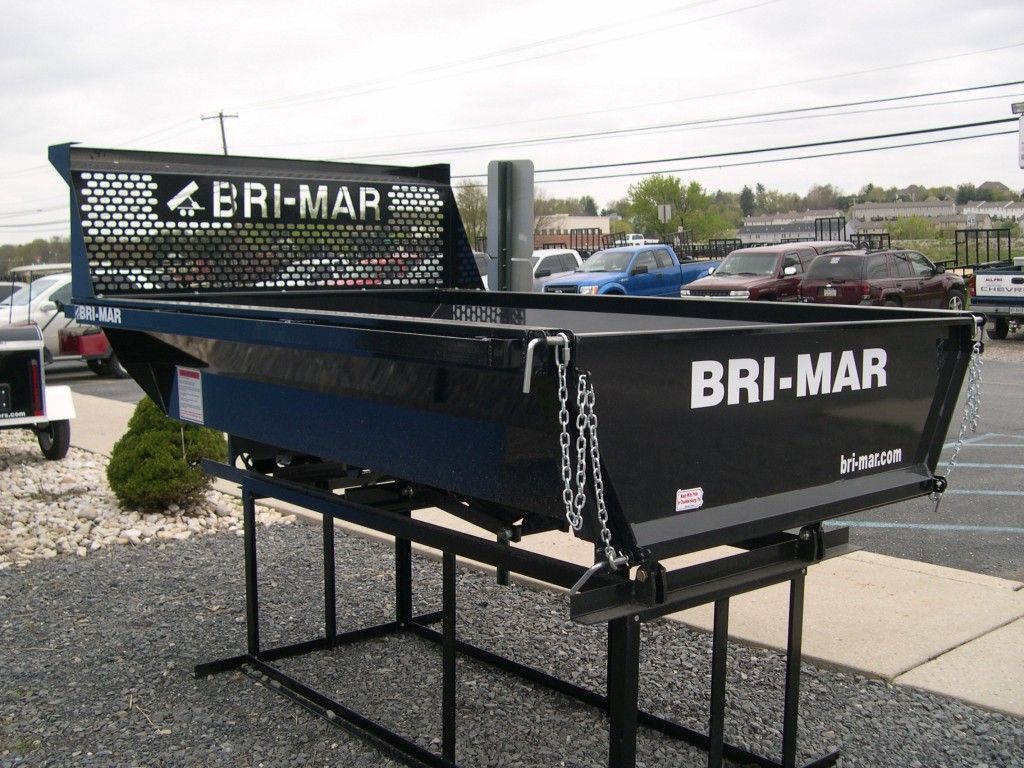 Are you looking to get more out of your pickup truck? Do you wish you could convert it to a dump truck? Well, wish no more because Trailer Superstore has exactly what you need! Trailer Superstore offers a variety of dump inserts that can fit just about any make or model truck on the road today. With dump inserts from 6′ to 8′, you can surely find the right size dump insert for your truck.
Imagine how much easier a dump insert will make your job! They are perfect for landscapers or contractors that need to unload mulch, river rock, gravel, soil, filler dirt and so much more. They can save you from back-breaking work as you can easily maneuver your vehicle to unload exactly where you need it. On top of that, each model features unique options like wireless remote capability, tarp kit, side extensions, tailgate spreaders and much more.
Check out the dump inserts we have in stock and contact us with any questions by calling (717) 795-9116.
Convert your pickup truck into a dump truck with a dump insert!
$200 OFF all DumperDogg Dump Inserts – While Supplies Last
Trailers for Sale
Having the right trailer makes life so much easier, whether you need a trailer for work or for leisure. But what type fits your needs? At Trailer Superstore, we have a huge selection of trailers for sale, one that gives you options and lets you identify the perfect solution.
We offer a wide range of different types of trailers for sale, and you'll find new, used and customized options available as well. We also want to ensure our customers always get the quality they want and expect from an investment in a trailer, which is why we offer products made by the best trailer manufacturers in the world.
When you value selection and when you want only the best equipment, choose to buy trailers online from Trailer Superstore, where you'll find only the best options to meet your requirements.