What Type of Trailer Repair Do You Need?
We offer trailer repair service on axles, suspension, tires, brakes, trailer jacks and more, along with a complete array of general repair or maintenance and service needs. We also offer safety inspections, and Pennsylvania state inspections. And if it's not listed here, don't assume we don't offer it… we can tackle just about any kind of trailer repairs you might need. We also offer trailer customization work, installation or trailer components and accessories, and more.
After a trip to the Trailer Superstore, you'll be all set. Call us today at (717) 795-9116 for more information or to make an appointment to come on down and receive excellent trailer repair and service.
From Emergency Repairs to Preventative Maintenance, Our Team Does It All
All Pro Trailer Superstore's repair and maintenance teams provide clients with the best service possible. That means we go the extra mile to keep your trailer working its best and to provide emergency repairs if something does go wrong. In everything we do, we strive for transparent pricing, excellent communication and the highest quality work possible.
Our complete trailer repair shop uses parts we trust to ensure all work meets your high standards. Our technicians have extensive experience diagnosing and repairing issues on all trailer makes and models. We can turn around any job quickly so that you can get back on the road as soon as possible.
Benefits of Preventative Maintenance
A trailer is like any other vehicle — a small investment in regular preventative maintenance will help keep it in great condition for longer. Routine inspections and road tests allow our team to identify problems before they lead to failure, so you can avoid an expensive repair as well as the unexpected downtime that comes with it.
Preventative maintenance prolongs the life of your trailer and helps it retain its value should you ever decide to trade it in. Taking steps today to maintain your trailer means taking care of small jobs that, if left unattended, would quickly become more costly problems.
Every trailer is different, with different maintenance needs. One of the benefits of working with All Pro Trailer Superstore is that our trailer technicians specialize exclusively in trailers — when it comes to putting together a trailer repair service plan for you, we can ensure your trailer gets the service it needs at all times.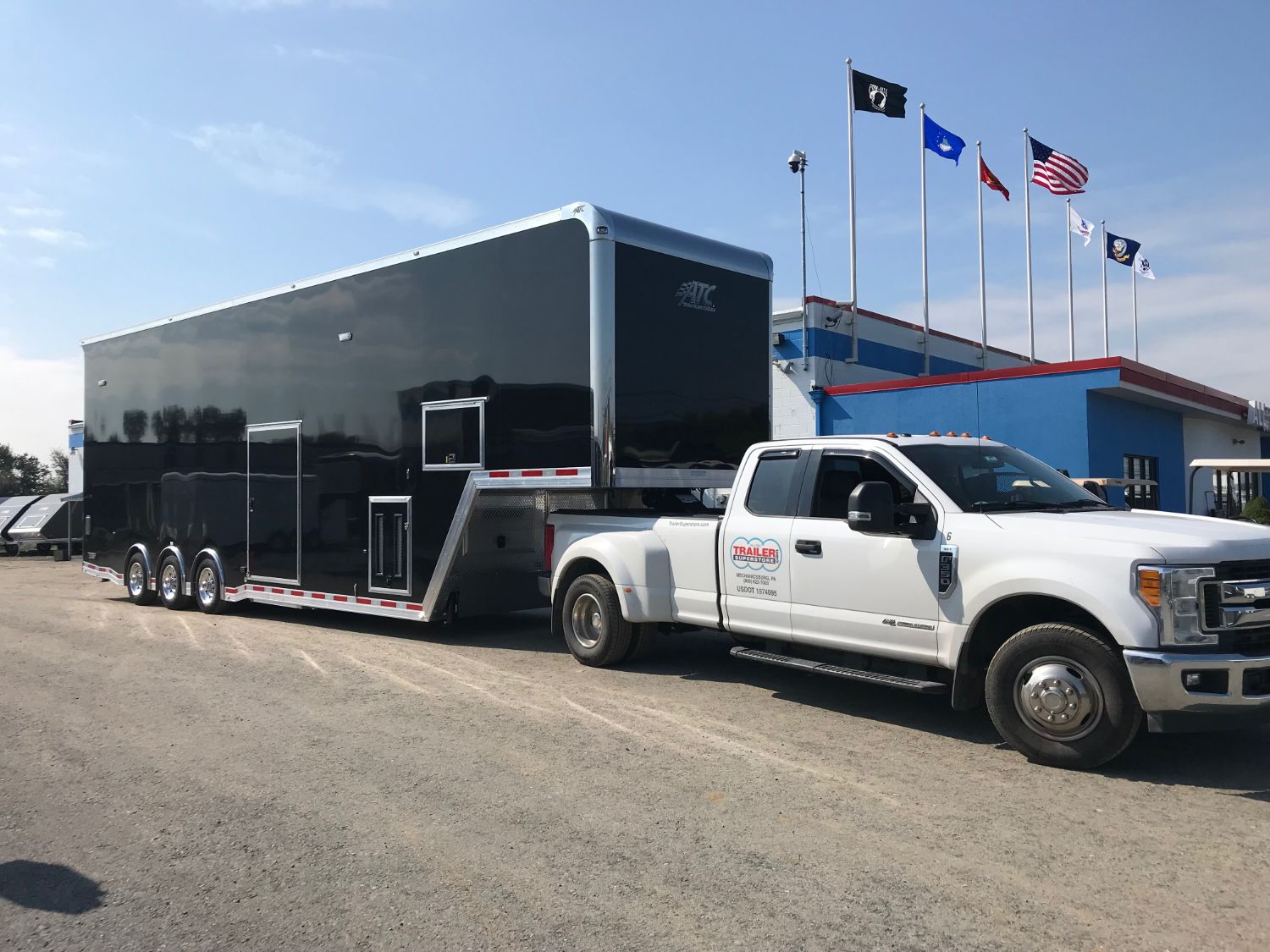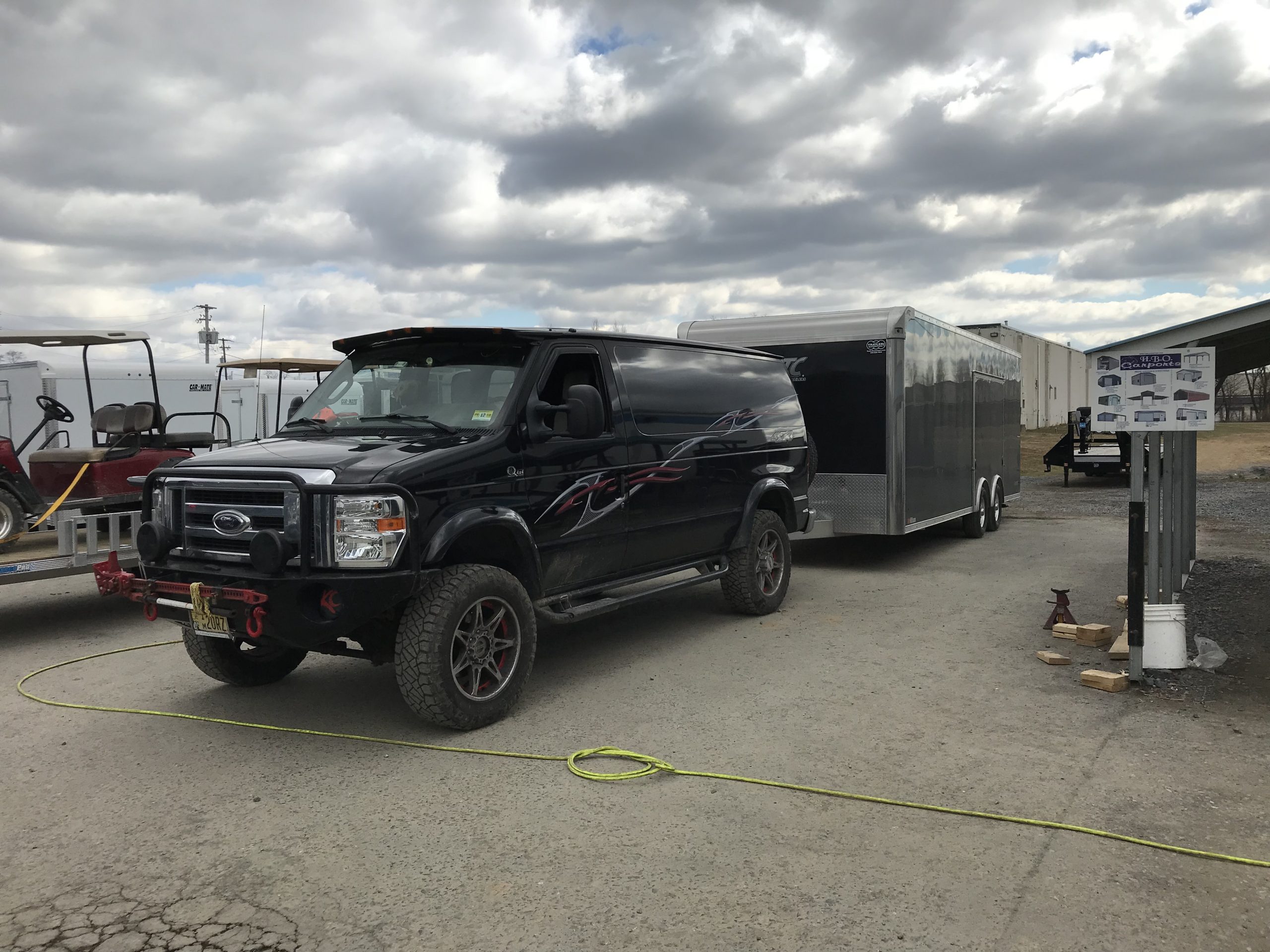 Preventative Trailer Service — What's Involved
Preventative maintenance for a trailer will involve a thorough visual inspection for signs of wear and tear, following by a series of tests to confirm that the lights, brakes and other safety components are working. Our trailer technicians will check that all components are lubricated and look for signs of leaks. We will inspect any wearable parts to confirm their condition and advise on whether or not replacement is warranted. We'll also inspect the breakaway system, suspension, hub and drum, and more.
Emergency Trailer Repairs
Even the best-maintained trailer will occasionally need more extensive service — especially if you frequently take it off-road or in rough terrain. All Pro Trailer Superstore has the team, the technology and the training necessary to perform any repair to the manufacturer's specifications.
Based in Mechanicsburg, PA, we offer convenient trailer repair services for customers in or near the Central PA area. Find out why demanding customers trust us for all their service needs. To book an appointment, call us at (717) 795-9116 or use our online form to reach out to our service department directly.