4 Tips to Help You Pick the Best Utility Trailer
Oct 07, 2013
Last Updated on November 21, 2022 by allprotrailersuperstore
Need to buy a utility trailer, but aren't sure which is best? While, there is a wide selection of trailers for you to choose from, it's important to pick the one that accommodates your needs. You can ensure that you pick the best trailer by following these four crucial tips.
Choose an Established Utility Trailer Manufacturer
As with buying just about anything, you want to choose a well-known and reputable manufacturer to make sure that you get your money's worth. Finding the right manufacturer doesn't have to be hard, as we provide you with various options to choose from.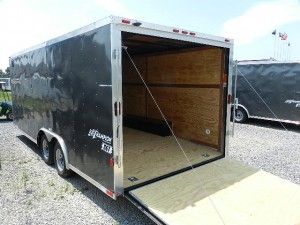 How Much You Will Use the Utility Trailer
This question is important when deciding on how much you can afford or are willing to spend on the trailer. If you want a utility trailer for personal reasons, you may be interested in a used one — if you own a small business, you may be looking for a new utility trailer. Regardless, we can help you to keep your spending down with our wide variety of trailers for sale. They offer the storage space and hauling capacity you're looking for, with enclosed and open, small and large options for every need.
What Size Utility Trailer Do You Need
Utility trailers are highly useful for small business owners and others who need to haul equipment on a regular basis. You should know how much space per square foot you need, as well as the total weight capacity. If you are using a utility trailer for business purposes, you may want to purchase a larger one so that you have extra space. If your business is expanding quickly, you may find it in your best interest to purchase multiple trailers.
How Will Your Utility Trailer Be Towed
Will you tow it by a truck or another large vehicle? Or will the trailer be towed by the family car? Also, how long will the drive take and what environment you will be traveling in? These questions are important because each trailer has a towing capacity and should be chosen with the vehicle that will pull it in mind. Additionally, make sure that the trailer can be mounted to your vehicle. If your vehicle doesn't have a receiver, make sure that you can have one installed.
Buy a Utility Trailer for Trailer Superstore
At Trailer Superstore, we help make the utility trailer shopping process easy. We provide you with a variety of established manufacturers, as well as trailers of all types, sizes, and prices to suit your unique needs.