ALL PRO Custom Cargo Trailers in the Spotlight
Jun 04, 2009
Trailer Superstore Showcases How Their Basic Cargo Trailers Are Becoming Far More Evolved Than A Piece of Equipment
Mechanicsburg, PA (PRWEB)
All Pro TRAILER SUPERSTORE is a growing company based on the solid foundation of over 25 years in the Towing and Trailer Industry and has earned a prestigious, well respected place in their industry being an Award Winning Trailer Dealer. 
As one of the top Trailer Dealers in the USA, All Pro TRAILER SUPERSTORE is all about Trailers & Towing. Specializing in Trailer Accessories and Trailer Customization, All Pro has customized trailers for some of the worlds leading companies and organizations.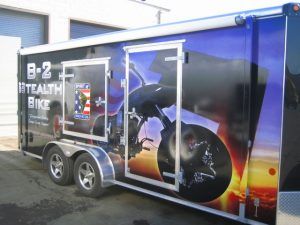 In The Spotlight: A Custom Car Mate Enclosed Trailer designed by All Pro for Northrop Grumman, a leading global security company along with the U.S. Air Force to haul a custom B-2 themed motorcycle designed and built for the company by famous Orange County Choppers (OCC), of Newburgh, NY. The Custom All Pro Trailer will carry the Stealth Bike to B-2 20th anniversary events throughout 2009 including social events, trade shows, and air shows.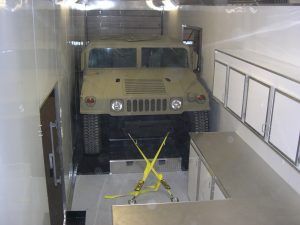 In The Spotlight: A Custom Car Mate Car Trailer designed by All Pro for The Boeing Company, the world's leading aerospace company and the largest manufacturer of commercial jetliners and military aircraft combined. This 48′ Custom Trailer carries an H1 Hummer to Aviation Tradeshows and Events.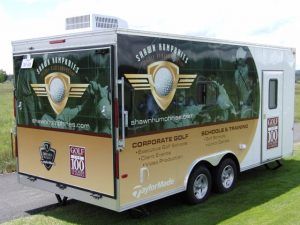 In The Spotlight: A Custom Car Mate Cargo Trailer designed by All Pro and delivered to Texas for the Dallas Cowboys Golf Club. The Dallas Cowboys Golf Club, the world's first NFL themed golf club, pays tribute to the five-time world champion football team. Their custom Car Mate Trailer will be used for corporate tournaments and special events for the Cowboys premier resort-style Golf Club.
"The All Pro Team understands you want service and support from experts," remarks Tammy Smith, of All Pro. "So we are committed to being the most knowledgeable and product oriented Trailer Sales force in the industry with professional sales people that take their time to help you make an educated decision." Smith continues, "We create an environment that will encourage repeat visits and loyalty from our local area as well as nationwide."
All Pro offers the customer the complete trailer buying experience including sales, service, parts, warranty and accessories. In addition, All Pro also offers Trailer Financing and Nationwide Trailer Delivery right to your home or business. "Many consumers in the market for a trailer will drive hundreds of miles to our facility for our large selection, competitive prices, and a service department that can handle all their needs or special requests." States Smith "We also offer a travelers discount to consumers traveling to our facility to purchase their new trailer."
For more information about All Pro, stop by their Trailer Superstore at 6799 Carlisle Pike, Mechanicsburg, Pennsylvania, or call (717) 795-9116. You can also visit their official website and shop online at TrailerSuperstore.com.