Purchasing a Cargo Trailer? Here Are Some Tips to Consider
Sep 22, 2014
If you are unfamiliar, a cargo trailer has many uses and purposes. They are used to transport goods from one place to another and must be attached to a vehicle as they do not move on their own. There are many different kinds of cargo trailers, so you first must decide why you need one before picking one out. Each kind of trailer has a particular use. Some people will purchase a cargo trailer to transport livestock, while others use one in order to move large, heavy items.
What to Consider When Purchasing a Cargo Trailer
There are several different considerations you should keep in mind when choosing the right trailers, so we have broken down some key factors to help you through the process: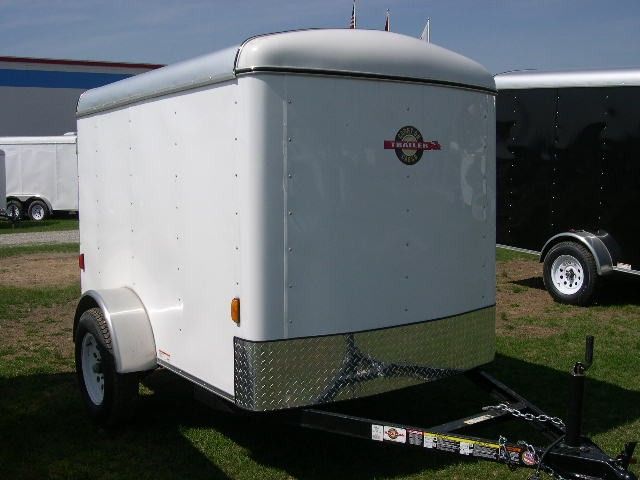 • Do Online Research
It is important to know what each kind of cargo trailer looks like and what they are typically utilized for. As is with everything you are looking to buy, it is important to be knowledgeable and well-informed before making such a big purchase.
• Order from a Reputable Manufacturer
Many of these seasoned businesses have been making cargo trailers for years and have notoriety for their top quality products and service. To ensure that you are buying from the best company, check out online reviews.
• Compile a List of Items to Transport
To choose the appropriate size for your needs, start compiling of a list of all the things you need to transport. If it's furniture, then make a list of all the pieces and their sizes and choose your trailer accordingly. You'll want to make sure that you have ample room and it's better to go bigger than smaller.
• Decide What Type of Trailer You Need
Consider whether you need a closed cargo or an open cargo trailer. If you feel that the contents will need good protection from the elements of weather, then go with a closed trailer. Choosing to buy an open trailer will save you a good amount of money, so keep that in mind.
• Estimate the Weight of What You Will Be Pulling
Open cargo trailers are a good option if the weight is very heavy. This type of trailer is not as heavy as a closed one and is able to carry a heavier weight.
Last but not least, don't be afraid to ask questions! A cargo trailer is a great investment if you have all the information available.