Consider Safety when Purchasing a Car Hauler
Apr 01, 2014
Last Updated on November 17, 2022 by allprotrailersuperstore
So you're thinking about investing in a car haul trailer. Maybe you're starting a small auto repair business and need a trailer to transport broken down vehicles around the area, or perhaps you own a classic car that you want to take to auto shows. If this is your first experience with a car haul trailer (whether you are planning to use it for business or recreation), you'll need to get the basics in order to make the best and safest purchase for your needs.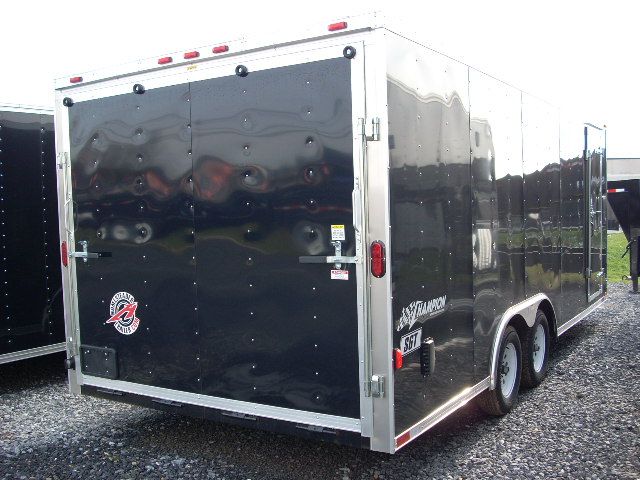 Safety Considerations for Car Haulers
The following will ensure the safety and suitability of your ride:
First things first, make sure that you purchase a hitch ball that is totally compatible with the coupler on the trailer. The ball size is typically stamped on the top of the hitch ball.
You must also ensure that your hitch system components each have ratings that exceed the weight of the loaded trailer; there is absolutely no reason to cut it close with these ratings, and it is always better to have some leeway with the weight that your components allow for.
Trailers can either be braked, or un-braked. The weight of a fully-loaded un-braked trailer cannot exceed the empty weight of the tow vehicle; this is known as the vehicle's "curb weight."
If you are using a ball clamp coupler with your hitch, it is always good practice to tighten the coupler as well as you can, and then give the trailer a good shake. After that, tighten the clamp down again to account for any newfound looseness in your connection that your test shake may have created.
If you are using a latch-style coupler, release the latch and place the coupler on the ball. Next, close the latch and place a pin or lock on it to ensure that this point of contact is fastened safely.
It is important to hook up safety chains to your trailer. Experts say that the best method for this is to crisscross them and pull them through the loops on your hitch, then cross them again and secure the hooks to the chains. Make sure that these safety chains have some slack to them to ensure turning capabilities, but remember not to have anything close to the ground. You do not want to be dragging chains along the way, which would be a major safety hazard.
An extremely basic, but sometimes overlooked, safety measure is to hook up turn signals, running lights, and brake lights to your trailer. Check that these lights are working properly prior to your departure and at any stops along the way.
Another often overlooked safety precaution is to

 

check the air pressure of all of the tires on your car haul trailer, as well as the vehicle towing it. A blowout can happen at any time, so it is important to check your tires for any problematic signs to help you avoid one.
By keeping these simple precautionary steps in mind when purchasing your equipment and setting up your rig, you can ensure a safe ride for not only you and your cargo, but for all of the other drivers on the road.