Converting a Cargo Trailer into a Home on Wheels | All Pro
Aug 31, 2017
Last Updated on November 17, 2022 by allprotrailersuperstore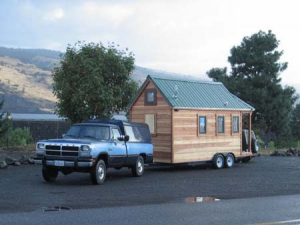 Are you someone who enjoys road trips but are only usually able to travel with what you can fit in your car or truck? Well, the Trailer Superstore has a solution for you that will give you plenty of room to pack what you need and provide a nice place to sleep no matter where you are.
First, you will have to go on our website, search for used trailers for sale, and find a used cargo trailer that fits your budget. Now we're going to teach you how to convert that cargo trailer into a home on wheels that can be hauled by your vehicle to any destination you'd like to travel to.
When searching for a cargo trailer to convert, be sure to get a size that suits you best. This will vary from person to person, but typically a 5×7 foot trailer is a bit too small and a 6×12 trailer is a bit too big. For this reason, we recommend looking for a 6×10 foot trailer to convert.
Once you have your cargo trailer, the first step will be to install insulation. This is very important because in the winter insulation keeps heat in and in the summer it keeps heat out. Insulation sheets that are 4×8 foot should do the trick and you'll want to use 1" thick on the walls and ¾" thick on the roof. You can use up to three layers of insulation on the roof.
Use 1 ½" drywall screws with washers on them to attach the insulation to the wall. On the roof, use 3" sheet metal screws with very large washers on them to attach the insulation.
The Styrofoam portion of insulation sheets is typically shiny and made of an aluminum foil material. Some may choose to keep their walls like that because light will reflect better in the trailer, but it is also easy to add some paneling over the insulation for a more finished look.
Most cargo trailers will come with plywood floors and many of them will be unfinished. To spruce up your floor a little bit, you can simply stain the wood with deck stain to give it a better look. Once the stain is dry, add two coats of varnish to the floor to protect the wood.
Now, the next steps are going to require some carpentry and/or creativity. You'll want to have a bed and some drawers or shelves in your new home on wheels, as well as some storage space for miscellaneous items and a counter top for cooking and preparing food.
The layout and design of the interior of a trailer is up to the individual that will be living in it, but there are effective ways to build a simple bed frame and shelves out of wood if you or a friend has any carpentry skills.
Once you have the furniture and storage space in your trailer all mapped out, you can find a place for a generator and strategically place power strips throughout your living quarters so that you'll have electricity while on the road.
Now that you have a home on wheels, you can hitch up your trailer whenever you feel like it and travel across the country without worrying about where to stay or if you brought enough supplies.