Custom Wrap Your Trailer at All Pro Trailer Superstore
Nov 21, 2017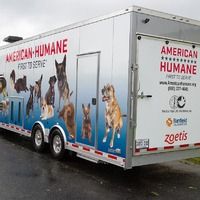 All Pro Trailer Superstore has partnered with Caskey Group to offer custom trailer wrapping for business customers looking to enhance their marketing efforts. Small business owners can now advertise their business on any trailer they purchase at All Pro Trailer Superstore in Central Pennsylvania. In addition to the trailer wrapping service, trailers can be customized and delivered if necessary for added customer convenience.
All Pro Trailer Superstore chose to partner with Caskey Group because it has been a leading commercial printing company for more than thirty years. Caskey Group has mastered the art of branding and specializes in various forms of marketing including website design, digital printing, commercial mailing, and much more. Caskey Group's in-house design team can handle all parts of the job – from the design phase to installation – to ensure customers are completely satisfied with the final product.
"We are proud to now offer trailer wrapping to our list of services," said Tammy Smith, Co-Owner of All Pro Trailer Superstore. "The team at Caskey Group is very talented, and we are already receiving nothing but positive feedback from our customers about their services."
Trailer wrapping is a popular and cost-efficient way for small business owners to reach a large number of people and direct them to the business. All Pro Trailer Superstore encourages everyone to check this and all of it services and trailers for sale today!
Company/Organization Info:
All Pro is our name, Trailer Superstore is who we are! One location to serve you locally or nationwide. We service PA, MD, VA, NJ, NY, and New England with all of their trailer and towing needs on a daily basis; however, All Pro trailers can be found at homes and businesses throughout the Continental US, Hawaii, Alaska, Europe, South America and the Caribbean. We inspect, repair, finance, customize and deliver trailers. View our Customer Testimonials here to find out more about why so many choose us when they are in need of a new or used trailer!
Visit our website to find out more about us at TrailerSuperstore.com