Don't Let Winter Happen to You
Nov 03, 2016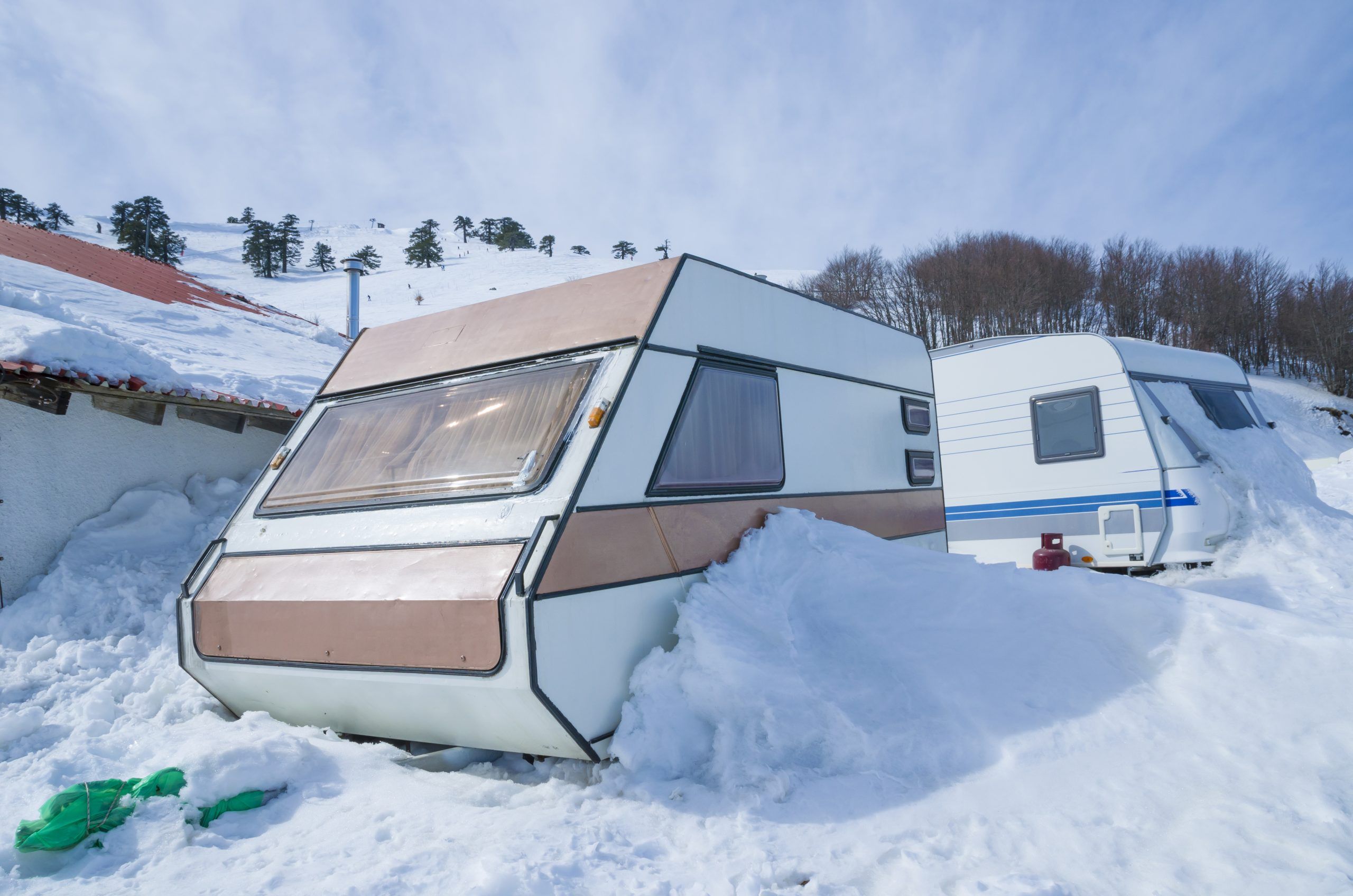 Let's face it, you spent a pretty penny on your trailer and the last thing you want is for the winter weather to take its toll on it. You didn't spend hours customizing and shopping for your trailer online just for winter rust and snow-caused leaks to happen. As we are well into the fall season, it's time to start prepping your trailer for the cold winter months that are soon to come.  With these helpful tips, you'll be able to keep your trailer as good as new while it's not in use.
Before you begin any detailing or prepping job, make sure your trailer is completely cleaned out. Cleaning out your trailer means removing any debris, automobiles, and any other things that you might otherwise have in your trailer. If you are winterizing your horse trailer, be sure to remove any and all bedding, mats, hay, and feed. Once you have removed all of the items from the inside, begin to wash down the walls, floors, and clean between the cracks and crevices.
Once you've cleaned out the inside, begin checking for rust, corrosion, and potential leaks. Chipped paint and scratches can lead to rust if left untouched or treated over the winter. Pay special close to attention to this with steel trailers. Exposed steel that is left to the elements is more prone to rusting and corroding, causing considerable damage to trailers as time goes on. You can remove rust spots by sanding or by wire brushing and then go over it with rust inhibitor paint. Be sure to check spots that are mostly prone to rust like framework, axles, and the undercarriage.
Your tires also need to be winterized. Leaving them exposed to the extreme cold or even the Sun that is still out in the winter can cause tires to go bad. If you can, cover your tires in the winter or try putting a rubber protectant on them. The best option, if possible, is to move your trailer every so often to prevent from flattening and rotting. You can even opt for setting the trailer on blocks so that the icy conditions and don't cause further damage to the rubber of the tire.
Winter can be harsh on all of us, but it doesn't have to be so bad on your trailer. Be sure to check out Trailer Superstore for more information and to shop our selection of trailers online and more.