Five Tips for Taking Care of Your Trailer before a Tow
Feb 13, 2017
Last Updated on November 21, 2022 by allprotrailersuperstore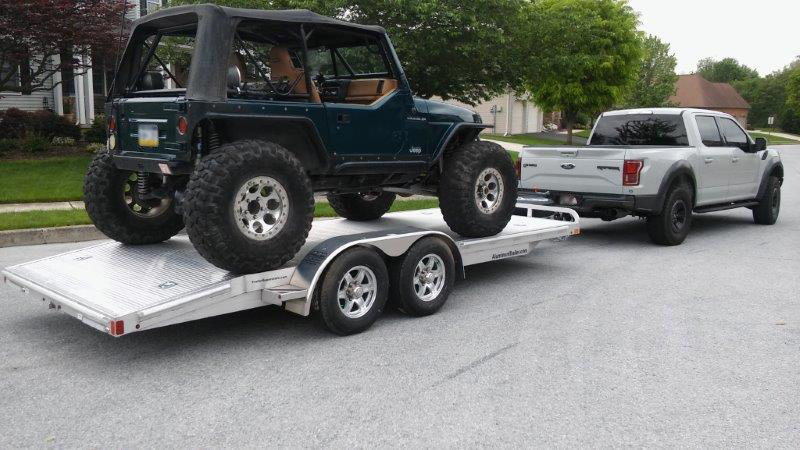 You take your automobile to the auto shop for oil changes, tire rotations, and other maintenance issues, right? Of course you do.  A basic maintenance schedule is important to maintain the longevity of an automobile. And if you go on a trip of any kind, you might take it to the shop to make sure your vehicle will be able to handle the mileage. This is just common sense.
The same idea holds true for trailer maintenance as well. When you shop for equipment trailers and utility trailers at All Pro Trailer Superstore, you can expect trailers with quality design, optimal performance, and longevity. However, in order to make sure your trailer remains the same after you take it off the lot with you, you will need to perform basic maintenance on it from time to time.
And this especially holds true when it comes time to tow something. Whether you're hitching your trailer to your vehicle to tow a piece of furniture or heavy piece of equipment, it's always smart to perform basic maintenance checks on your trailer and vehicle to make sure they are ready for the haul. Here are a few tips to keep in mind:
Check the Tire Pressure of Your Vehicle and Trailer
This is especially important this time of year as the cold temperatures do cause tire pressure to fall must faster. Check the spare tire too just in case.
Take a Look at Your Connecting Equipment
When it comes time to haul the stuff away, you'll want the peace of mind that the trailer will stay connected to your vehicle. Check your hitch, coupler, and drawbar to make sure everything is secure and in working order.
Hit the Brakes
In the event that you are on the road and need to make a quick stop, you're going to need your brakes. Otherwise, things could get dangerous. Be sure to check and test the brakes on your vehicle and trailer to make sure they are operating correctly.
Review the Wiring
The wiring should be connected, but it should not be connected too tightly. You don't want it to touch the road, but you don't want it so tight that it disconnects when making a turn.
Test the Lights
Even if you don't plan on driving at night time, working lights are essential to road safety. Check the brake lights, hazard lights, and your turn signals to make sure everything is fully functional before you take a trailer onto the road for your safety and other drivers' safety as well.