Going Green with your Next Car Trailer
Aug 01, 2013
Last Updated on September 24, 2021 by allprotrailersuperstore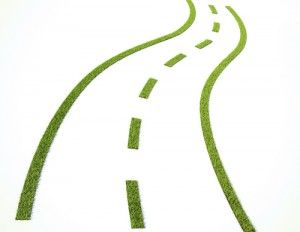 Given the extreme heat many of us in the Mid-Atlantic and elsewhere in the country have experienced over the course of July, it might make some wonder how much global warming has already affected our climate. While the jury is still out on that one, there has been a greater push towards sustainability in many industries due to public demand, and this includes the trailer industry.
Car Mate Trailers for Sale
We carry car trailers from the best trailer companies in the county, and one brand that we are especially proud to carry is Car Mate Trailers. Also located in Pennsylvania, Car Mate has been producing quality trailers since 1982, and it won acclaim this past year at the National Association of Trailer Manufacturers held in Charleston, SC. Car Mate won the NATM Green Award for its efforts to improve its energy efficiency. Some of the accomplishments include:
Replacing lighting and fixtures to more environmentally-friendly T-5 and T-8 fluorescent fixtures;
Installing a 100 percent recycling pretreatment paint wash system;
Increased recycling of cardboard, aluminum and other materials used in manufacturing;
Replacing standard 12-volt trailer lighting with 100 percent LED lighting and more.
Energy-Efficient Car Trailers for Sale
Car Mate is just one of many companies who are doing their part to try and make the planet a better place to live for future generations. At All Pro, we are dedicated to providing our customers with the best, and this includes energy-efficient car trailers from Car Mate and other trailer companies we carry.
For more information, come to the Superstore today to speak with a staff person who can help answer all of your questions about energy-efficiency trailers.