Drivers Should Heed These Considerations Before Researching Gooseneck Trailers For Sale
Apr 24, 2017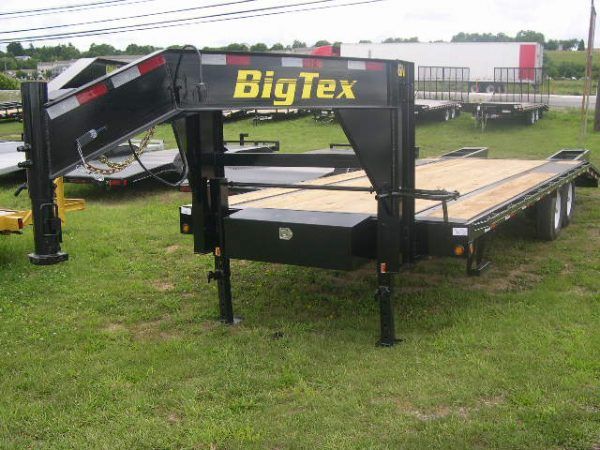 When it comes to transporting large loads across vast distances, experienced towers will know that there's really no question when it comes to choosing between traditional bumper pull and gooseneck trailers.
The plug-and-play ease that comes with standard pull trailers, which latch on to the ball hitch on the back of a vehicle, also has some inherit limitations: namely stability and size. Drivers who can expect to move construction vehicles, livestock or multiple motorcycles, for example, should read on and learn about the considerations of purchasing gooseneck trailers for sale.
For starters, gooseneck trailers are large – but not unwieldy. Designed to slide over the hitch of a vehicle, the weight of the load and the connection of the trailer itself are carried evenly over the rear axle of the vehicle.  This also means special add-ons will need to be installed on your vehicle to connect the gooseneck trailer. Contrast this to the ball hitch connection, where the trailer is lighter and more prone to movement during towing. The weight of a gooseneck trailer typically exceeds 4,000 pounds — on the very low end — and corresponds with the fact that your loads are likely to top that figure. You'd be sorely mistaken if you expect to transport the same type of goods in a ball hitch trailer as you would in a gooseneck; there's no way an excavator is getting into the former and the latter would be underutilized if used to tow one horse or a single ATV.
The weight of a gooseneck can at first seem like a double-edged sword, however. While the industrial-quality of gooseneck trailers means you'll be able to transport a larger quantity of heavier goods, don't expect to move one of these unless you've got a more-than-capable truck to do the towing. The same goes for storage; you'll need to have a dedicated space for your gooseneck to sit when not being used. Fortunately, goosenecks are both more stable as well as maneuverable than bumper pull trailers and can often cut corners as well as the vehicle itself.
All told, we're not here to disparage ball trailers because they certainly have their perks and help drivers get accustomed to the behavior and techniques of towing around extra weight behind their vehicle. It's just that the uses of the two can't be confused and those looking to save money by purchasing a smaller trailer will be sorely mistaken in the long run. For more information on gooseneck trailers for sale, visit trailersuperstore.com.