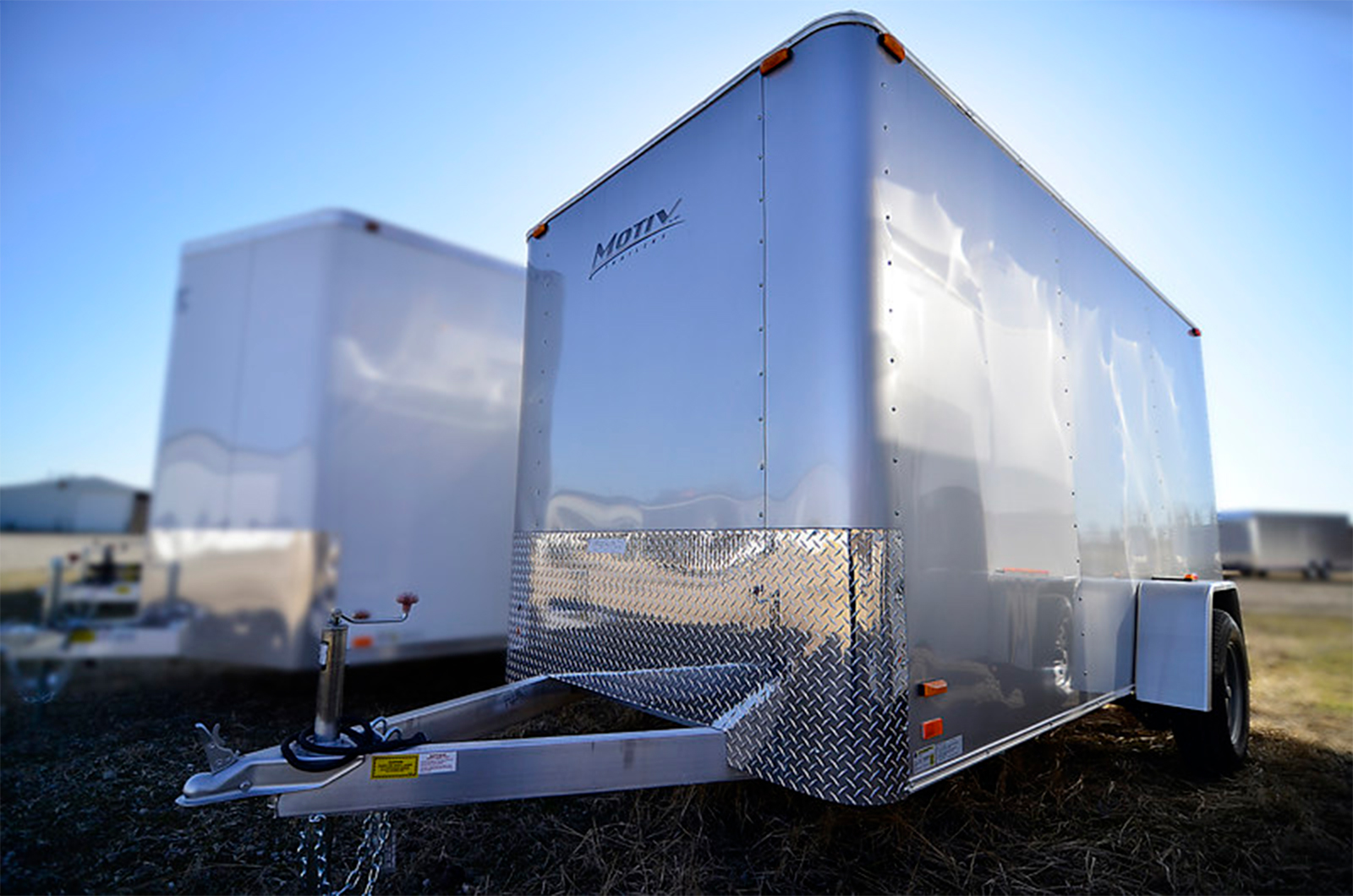 At the Trailer Superstore, we offer a variety of Scratch and Dent Utility Trailers and Scratch and Dent Enclosed Trailers for sale. These units are brand new units with small scratches, dings and dents that occur during the shipping process from our manufacturers, leftover models, demos sitting on our lot, mother nature … for example, read below!
We offer these brand new trailers up at a deep discount to our trailer buyers in Mechanicsburg, Harrisburg, Lancaster, York and all our surrounding states. Our Ding and Dent Trailers for sale or Carry-On Scratch and Dent Trailers are some of our best sellers, because it allows our customers to own a brand new trailer at a highly discounted rate. Utility Trailers, Dump Trailers and Enclosed Trailers … when used mainly for hauling stone, mulch, debris, tools, machinery – get scratched, dinged and dented in the hauling process. This is a fantastic way for a budget minded trailer consumer to own a top shelf trailer at a low price. Stop in or call All Pro Trailer Superstore today to get your NEW Scratch and Dent Trailer – Live Chat Available online!
Trailers for Sale
Having the right trailer makes life so much easier, whether you need a trailer for work or for leisure. But what type fits your needs? At Trailer Superstore, we have a huge selection of trailers for sale, one that gives you options and lets you identify the perfect solution.
We offer a wide range of different types of trailers for sale, and you'll find new, used and customized options available as well. We also want to ensure our customers always get the quality they want and expect from an investment in a trailer, which is why we offer products made by the best trailer manufacturers in the world.
When you value selection and when you want only the best equipment, choose to buy trailers online from Trailer Superstore, where you'll find only the best options to meet your requirements.
What to Consider When Buying Scratch and Dent Trailers Online
Trailer Superstore understands that the trailer selection process can be intimidating, but our experts are here to help you find the perfect match for your business, hobbies and towing capabilities. One of the most important questions to answer when shopping for trailers online is: What do you intend to haul, and is your cargo weather-sensitive? We supply both open and enclosed trailers for construction, landscaping, agriculture and occasional towing with selections from industry-leading brands such as:
American Hauler
ATC
Bri-Mar
BWise
Big Tex
CAM Superline
Homesteader
Sport Haven
And more!
We encourage customers to browse our inventory with a vehicle's handling capabilities in mind. Regardless if your investment is for business or leisure, we provide helpful information including the weight of trailers when empty, loading capacities and whether a listing is equipped with electric brakes. Trailer Superstore will gladly help you scope out terrific deals after hearing more about your industry and budget.
From scratch and dent trailers with flatbeds to compact enclosures for mowers and power tools, our experts offers solutions that save you time, money and effort.
Benefits of Shopping Scratch and Dent Trailers
The scratch and dent trailers in our online store give you the opportunity to purchase aluminum and steel builds for reliable results. These mobile units are unique in that they are available on a first-come, first-served basis. It is impossible to predict when shipments will arrive with minor scuffs, but these listings save customers up to thousands of dollars versus going with a trailer in "pristine" condition.
The term "scratch and dent" simply means that a trailer has slight imperfections on a cosmetic level. You can purchase with full confidence knowing that All Pro Trailer Superstore only sells new and used trailers that are fully functional and safe for hauling. In most cases, customers would not even notice the dents, bumps or scratches if we didn't show them first!
Discover the finest trailers on the market with select models showcasing loading ramps, side doors, interior lighting and all-terrain tires.
Accessories and Scratch and Dent Trailers for Sale
A well-designed, well-built trailer will transform the way you transport heavy loads from point A to point B. Our professionals want you to get the most out of your investment, so we stock our inventory with trailer accessories for open and enclosed designs. Craft your own mobile work station with upgrades such as ladder racks, cabinets and toolboxes for optimum organization practices on the move.
If you plan on transporting motor vehicles like snowmobiles, ATVs, scooters or construction equipment, ask one of our sales representatives about placing an order for our must-have D-Ring tie down installations. These pieces enable you to use straps and connections to lock down wide machines for safe travel.
Find the Best Deals on Scratch and Dent Trailers at Trailer Superstore
Trailer Superstore is your one-stop shop for new and used trailers, financing, inspections and repair services. We go above and beyond for our customers with the option to create custom builds and deliver models nationwide. If you are interested in any of our scratch and dent trailers for sale, please give us a call at (717) 795-9116 or submit a contact form as soon as possible!