Should You Purchase an Enclosed Trailer for Your Landscaping Business?
Jul 30, 2013
Last Updated on November 21, 2022 by allprotrailersuperstore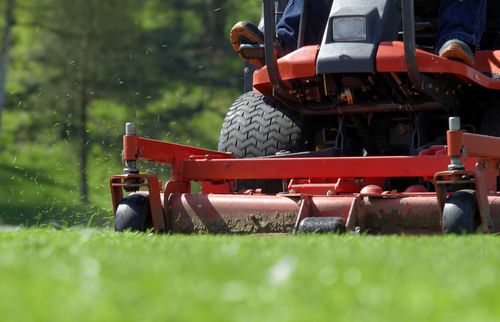 Now that we're in the middle of summer, landscaping companies are thriving as they work on residential and commercial areas across the country. When people begin with their businesses, they might start off small and only use their truck for the transportation of the crew and equipment, but over time, it might make sense to look into purchasing a trailer.
What to Consider When Purchasing a Landscape Trailer
One of the first questions, you'll have to consider is whether you should purchase an enclosed or open trailer for your business. Here are several reasons why you might want to go with the enclosed trailer:
Your equipment will be protected from the weather: The summer is prone to humidity and that tends to manifest into thunderstorms later in the day. An enclosed trailer will protect your lawn equipment from the rain/hail and other fun things that might come down during a storm.
You can lock the trailer: One of the biggest benefits of an enclosed trailer is the fact that you can lock it. Some lawn equipment can cost hundreds of dollars, so you surely want them protected when you and your crew are out at work.
You can market yourself: Besides word of mouth, another way landscaping companies get business is through marketing. Putting your name and phone number on your trailer is a great way to create awareness, and an enclosed trailer gives you more room to put your information.
Shop Landscaping Trailers at Trailer Superstore
If you find all of these benefits favorable, we have a wide variety of enclosed trailers for sale here at All Pro Trailer Superstore in Mechanicsburg, Pennsylvania. New or used, you won't find better trailers at these prices, and our staff is here to help you find the perfect trailer to help your business grow.