Safety Tips for First Time Towers
Mar 15, 2017
Last Updated on November 21, 2022 by allprotrailersuperstore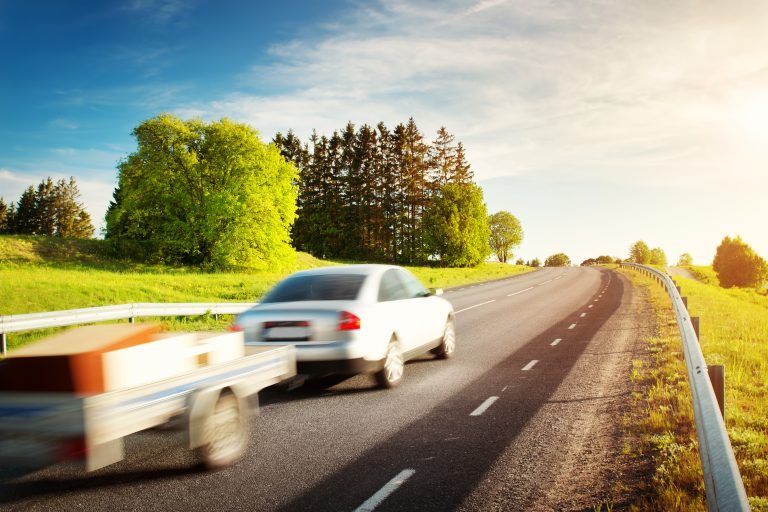 If you went to the trailer store to buy a new or used trailer for a new business or a hobby, like transporting an antique car you restored, you might have questions about towing. If you come to the Trailer Superstore, your salesperson will be able to provide you with a variety of answers and safety tips so you're ready to go once you leave the lot.
However, we wanted to take a second to provide additional information for those new to towing to help those who may be concerned about safety on the road. We hope the following answers any questions you might have, and remember that you can always contact us at (800) 622-7003 with other questions you might have. Our team of trailer experts would be happy to help.
Things to Know Before You Go on the Road
The most important thing you should know before you go out on the road for the first time is the Gross Vehicle Weight Rating (GVWR), which is the maximum weight your vehicle will be able to tow. If the weight of your trailer and cargo exceeds the GVWR, be sure to use a different vehicle. Before you go on the road, be sure to do the following:
You have the correct ball size for the coupler
Check the brakes
Make sure the electrical cables are connected and secured
Test the safety chains to make sure they are connected
Assess the hitch on the tow vehicle and make sure the hitch ball is at the right height
Test the lights
In addition to that, remember that you will have to drive differently because you're towing a trailer. The most common reason why drivers get in accidents when they are towing a trailer is because they are driving too fast, which causes them to lose control or not be able to stop in time. Remember that the increased weight of the trailer could double the stopping time so you'll need to adjust accordingly.
Finally, you should keep in mind that you will have to adjust to the changes in handling caused by the hitched trailer. You will need to make wider turns so the trailer doesn't hit the curb or another vehicle. You will also have to account for trailer sways caused by passing vehicles or wind gusts. When in doubt, remember to drive at a safe speed, keep your distance from other vehicles, and avoid sudden braking or turns.