How to Select the Right Car Trailer
Sep 25, 2013
Last Updated on September 24, 2021 by allprotrailersuperstore
If you're thinking about getting a car trailer for your next project, you may be wondering what to look for in order to find one that meets your needs. Below are some important questions to ask yourself in order to find a suitable trailer to haul your vehicle.
Open vs. Enclosed Car Trailers
The two main types of trailers for vehicle transportation are open and closed trailers. Open trailers are ideal for heavy-duty vehicles that can be exposed to outside components such as dirt and debris. They are also commonly used for short vehicle hauls. Closed trailers store your vehicle with the most protection, keeping it safe from weather and outside elements. These are recommended if you are hauling a vehicle of high value, such as a classic car.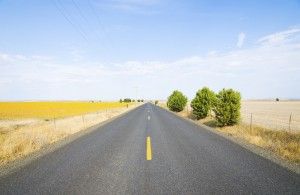 Determining Dock Length
The length is an important consideration since you need the trailer to accommodate your vehicle. Typically, 16-foot trailers can accommodate most vehicles, but deck lengths can range from 14 to 24 feet. It's important to know these lengths to ensure that your vehicle will fit comfortably on the deck.
What Maximum Load Capacity Do you Need?
Regardless of the type of vehicle, you never want to exceed a trailer's maximum capacity. Therefore, it's important to be aware of the load capacity of the deck. You should find out the vehicle's gross axle weight rating (GAWR), which represents the maximum weight that should be placed on an individual axle, as per the manufacturer's specifications. Exceeding it can cause handling problems and is best avoided.
Do You Need a Ramp?
Of course, you want to make it easy to load your vehicle without causing any damage. If you have a car that is lower to the ground, longer ramps are better. If you are rolling a car that is turned off, then a solid ramp is recommended.
Don't forget — cars roll, so it's crucial that you properly secure the car on the trailer in order to transport your vehicle safely. The car should be tied down in both the front and the back in order to prevent any movement (for which nylon straps are commonly used).
Buy the Perfect Car Trailer at Trailer Superstore
At Trailer Superstore, we have all types of car trailers to suit your needs. Browse our selection online or contact us if you have any questions, and we will do everything in our power to help you find the perfect trailer!