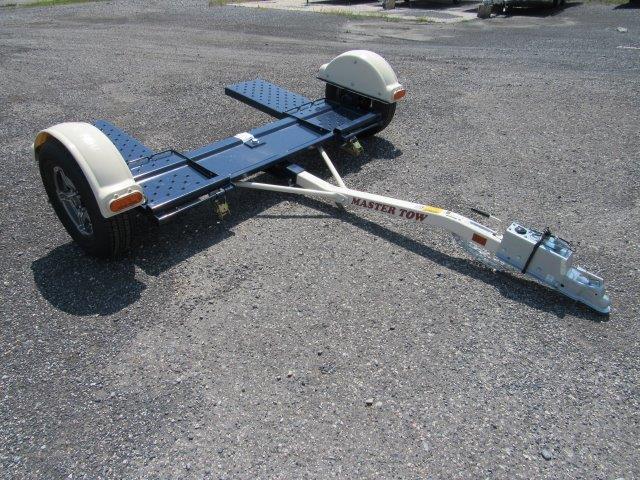 Master Tow 80″ Tow Dolly – Hydraulic Brakes
I'm Interested
Enter your information and you will receive a special price quote by email for this product.
Master Tow 80″ Tow Dolly – Hydraulic Brakes
SKU: 04887
Condition: new
Manufacturer: Master Tow
Axle: Single
GVWR: 3500
Empty Weight: 600
Load Capacity: 2900
Model: 80THDSB
ⓘ
**3% credit card surcharge on trailer purchases**
80" Wide Tow Dolly with Surge Brakes
Straps Included
Max Vehicle Width 78" to Front Doors

*We can assist you tying down your vehicle for 1 hour of labor ($125)

we cannot be held responsible for any damages
What Our Customers Have to Say
I just wanted to let you know that we have had the best experience ever with your company. The staff has been excellent with everything we have needed! We have purchased 2 trailers and brought our father up to purchase his. Your prices beat all the competitors, your service is over the top, and your sale department is the best! We worked with Alex in your sales department and he is the best! We will continue to recommend your business to everyone, thank you!
80-Inch Tow Dolly
If you need a speedy, affordable and convenient way to transport a vehicle, the Master Tow 80-inch tow dolly available at All Pro Trailer Superstore is a fantastic solution. We maintain an extensive inventory of dependable and cost-effective equipment we can deliver no matter where you're located!
What Is the 80-Inch Tow Dolly With Surge Brakes?
This Master Tow tow dolly is a low-profile, cost-effective solution ready to streamline your hauling projects. It conveniently connects to your tow vehicle with a coupler to confidently accommodate up to 2,900 pounds of lightweight vehicles. For cars, it can handle a maximum width of 78 inches to the front doors, using straps to ensure your vehicle stays safe and secure during transport. The dolly and towed vehicle will fit snugly behind you, making transportation through town simple and efficient.
This tow dolly is equipped with a reliable hydraulic surge brake system that jumps into action when you apply pressure to your tow vehicle's brakes. This product offers a reliable and steady way to transport your vehicle and is ideal for front-wheel-drive cars, though a few rear-wheel-drive vehicles are also compatible.
Advantages of the Tow Dolly From Master Tow
Adding this 80-inch tow dolly to your fleet will provide benefits you won't want to miss out on, such as:
Ease of use: You will enjoy a simple towing experience with this lightweight dolly, which is ready to speed up the process.
Quality: This dolly is constructed with dependable materials to ensure a durable and long-lasting performance you can count on whenever you're hauling vehicles.
Versatility: You can haul an assortment of cars and light-duty equipment easily, knowing they're locked down and secure on this dolly from Master Tow.
Partner With All Pro Trailer Superstore
When you're searching for a new tow dolly with surge brakes, All Pro Trailer Superstore is the perfect place to purchase them. We've served our customers since 1988, supplying comprehensive service to satisfy their end-to-end needs.
Aside from buying and selling trailer equipment, we offer additional services, including repairs, inspections and customizations, to ensure you're getting the most value for your money. While we're not responsible for any damage, we can assist you in tying down your vehicle to the 80-inch tow dolly for one hour of labor.
Our team at All Pro Trailer Superstore is here for you. We care about your satisfaction and work tirelessly to supply top-of-the-line support with warranties and financing opportunities to secure a price that makes sense for you.
Buy a Tow Dolly With Brakes From All Pro Trailer Superstore
When you need a fast and secure way to transport your vehicle, purchase a tow dolly from All Pro Trailer Superstore. Our team is ready to answer your questions and concerns, ensuring you have a quality customer service experience.
Check availability for our 80-inch tow dolly with surge brakes by clicking the link above. You can also learn more about our selection of dollies and trailers by contacting us online.