Think Spring: ATV Four-Wheeler Maintenance Tips
May 06, 2014
Last Updated on September 24, 2021 by allprotrailersuperstore
Think Spring: ATV Four-Wheeler Maintenance Tips
To help everyone get through the last several weeks of winter, think spring and prepare for ATV four-wheeler season. It won't be long before you're riding on your ATV on your favorite trails, so it's smart to prepare your vehicle now so you're ready to go once the sun starts shining and the birds start chirping. Basic routine maintenance and proper storage are essential for extending the life of your vehicle. Read on to help prepare you and your ATV for riding this year.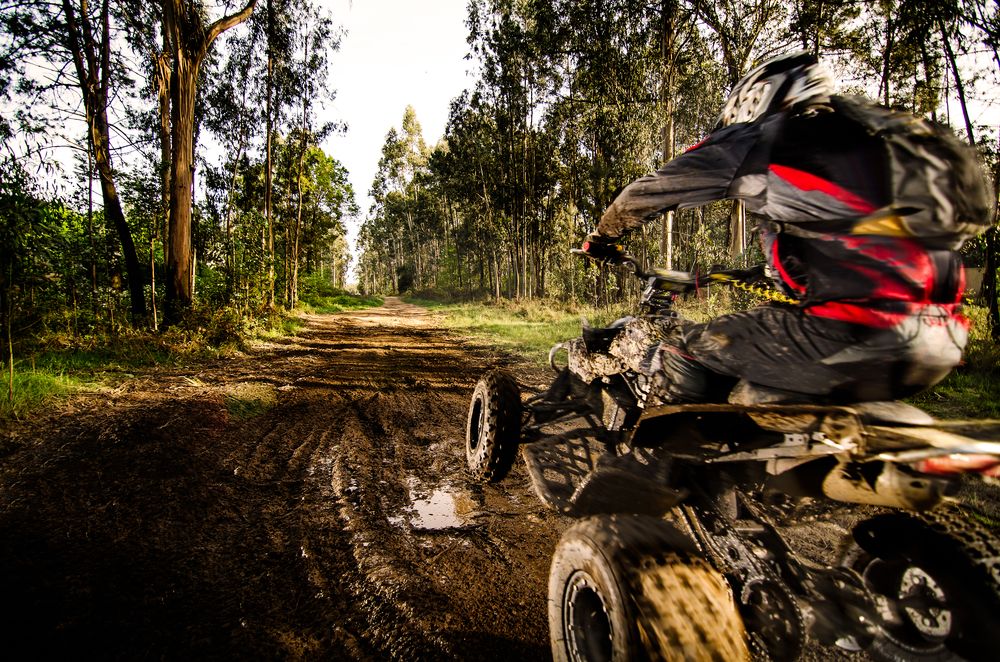 Routine Maintenance for ATVs & Four-Wheelers
Make sure to check these before taking your ATV out for the first time this season.
Tire Pressure – Keep yourself and your passengers safe by making sure that your tire pressure is correct. This should be checked before each ride, but especially after the vehicle has been stored for a long period of time. If the tires are under or overinflated, you run the risk of losing control when riding at high speeds. Your vehicle is also more likely to roll over on hills if the pressure is not accurate. To make sure you have the proper amount of air in your tires, be sure to check the recommended PSI (pounds per inch) that is indicated on the sides of the tires.
Oil Check – Also, check the oil level in your vehicle. When not properly maintained, your ATV's engine could lock up, which is very costly to repair. People who fail to keep an eye on oil levels will face an increased risk of mechanical problems.
Proper Storage and Transport
In order to keep your vehicle safe through the winter and during riding season, it's important to make sure it's properly stored and transported. Many riders suggest purchasing trailers for sale. These serve a dual purpose: first, trailers are a great way to transport your vehicles to your favorite riding spots safely; second, they also double as a great storage unit for your vehicle during the off months or when you're not riding. Your ATV four-wheeler will be secure when your trailer is equipped with a lock. Further, the trailer will protect your vehicle from the forces of Mother Nature and free up space in your garage or shed.
It won't be long before it's time to ride again, so take the time to prepare your ATV for the spring and summer months.