Trailer Financing in 5 Easy Steps
Aug 21, 2012
Last Updated on December 23, 2021 by allprotrailersuperstore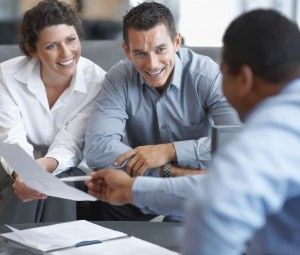 Do you want to buy a new trailer but you don't have the cash? Don't fret because Trailer Superstore offers great financing options! Just follow these 5 easy steps!
Step 1: Choose a Trailer
Whether you choose to purchase online or visit our superstore location in Mechanicsburg, PA, the first step to financing a trailer is to choose the trailer you want to purchase. Trailer Superstore has over 14,000 square feet of showroom space and 2 acres of property with over 400 different types of trailers in stock! We offer car, ATV, motorcycle, equipment, utility, and heavy-duty trailers for sale.
If you choose to order online, we have a personal assistant that is available through a chat box to help identify the best trailer for you! Or you can call the store and speak with any of our experienced sales representatives!
Step 2: Trade-In Your Old Trailer
If you want to get additional credit towards your trailer purchase, you can always ask for a trade-in before starting the financing process. If you want to upgrade your trailer or have an older trailer that isn't working for you, fill out our Trailer Trade-In Form to see what it is worth. We can apply the trade-in value to the purchase of your new trailer.
Step 3: Calculate Trailer Loan Costs
On our Trailer Financing page, we have a Loan Calculator so you can see how much your monthly bill might run. You can finance for 12 to 60 months and even though the interest rate can change daily, this will give you an idea of how much your monthly bill may be.
Step 4: Stop by Our Store or Call Us for Instant Credit Approval
If you stop by the store, you can obtain approval in 10 minutes. We offer on-the-spot financing, as well as, 90 days same as cash! We work with Sheffield Financial, an established, reliable, and well-known financial institution to ensure you obtain a great deal that will meet your needs. You can either visit our Mechanicsburg location or call us at (800) 622-7003.
Unable to stop by the store? We also offer online forms to apply for a joint loan or individual loan to get the trailer financing process started.
Step 5: Pick-Up or Schedule Trailer Delivery
We will be happy to deliver your trailer to you anywhere in the contiguous United States or you can swing by and pick it up.
Established in 1985, Trailer Superstore has hundreds of trailers for sale and in stock! We offer trailer inspections, customization, and repairs. We will buy used trailers without a requirement to purchase a new trailer. Trailer Superstore is located in Mechanicsburg, PA, about 10 miles outside of Harrisburg.