Trailer Towing Tips: Winter Edition
Jan 27, 2016
Last Updated on September 24, 2021 by allprotrailersuperstore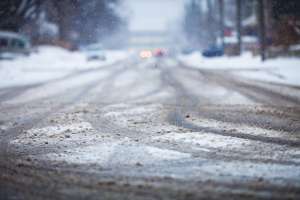 If you live in the Northeast than you probably are still shoveling out from Winter Snowstorm Jonas and it has certainly caused some headaches on the road. In fact, the snowstorm dropped record-breaking snowfall totals across numerous cities around Pennsylvania: Allentown hit a record high of 31.9 inches and Harrisburg reported 30.2 inches, which tops their last record of 25 inches in 1983 according to The Weather Channel. Additionally, WGAL News reported a staggering 30 inches in Mechanicsburg!
Even though the brunt of the storm is over, we are still faced with frigid temperatures and icy road conditions. With that said, it's the perfect time to revisit some trailer towing tips for winter traveling because the roads will continue to be a tricky place to navigate until the temps warm back up. Towing a trailer in the snow or ice requires certain precautions and techniques to ensure the safety of yourself and everyone else on the road. Even the most experienced driver can get themselves in trouble, so take these tips into consideration the next time you hit the road with your trailer because they can help minimize the dangers involved!
Brush Off Snow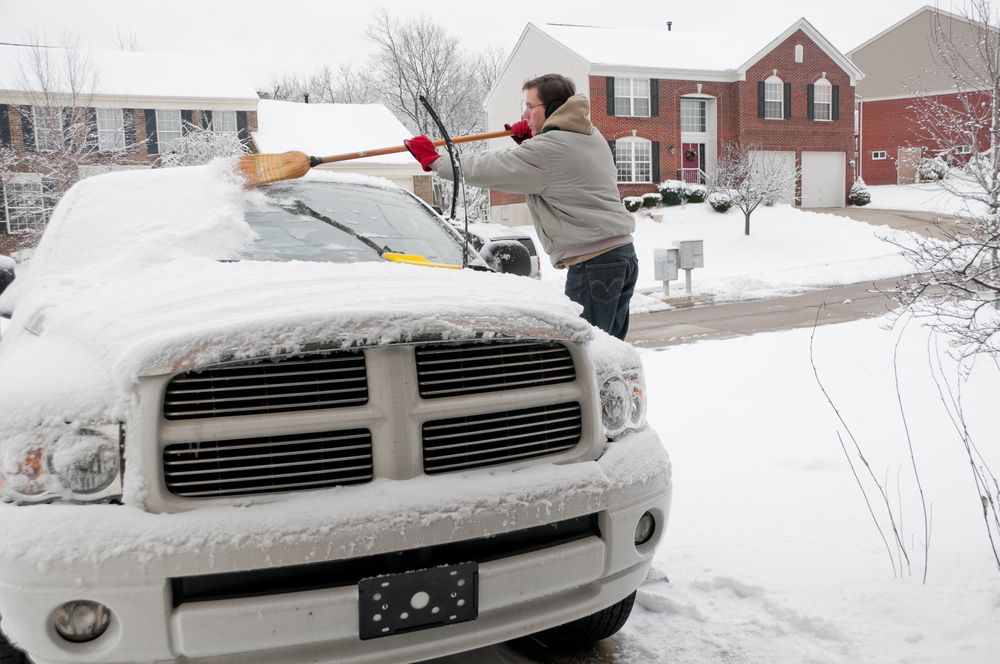 First things first, you need to completely brush off any snow on your vehicle and trailer. While this may seem obvious, too many drivers on the road do not properly clear snow off their vehicles and this puts everyone's safety at risk. Don't be that person – take a few minutes and clear the snow away.
Check The Tires
Before you get rolling, check all of the tires on the trailer to ensure they have a good amount of tread left on them. If not, you may want to buy new tires that offer more traction because it'll provide for more control on the road. Additionally, if your trailer has aged significantly, it may be time to look at trailers online because new models will have brand new tires as well as new suspension systems that aid in control.
Inspect Your Load
It is common knowledge that it can take longer to stop your vehicle in snowy or icy conditions and when you combine that with towing a trailer, expect it to take even longer. With that said, check the weight of your trailer because the heavier it is, the longer it will take to stop. Remove any items from the trailer that add unnecessary weight because you'll want to have the shortest stopping distance possible and a lighter trailer can help.
Build Up Momentum
When you're about to hit the road or start traveling again after a stop, it's important to SLOWLY build up tension to avoid a spin out. If possible, pull away in a low gear to reduce the chance of your vehicle from slipping on the snow or ice. Continue at a snail's pace until the tension of the trailer has been felt and you see the trailer moving behind you.
Maintain Distance
One of the biggest tips when towing a trailer in the winter is to maintain a large distance between yourself and the vehicle in front of you. The more distance the better because it'll give you plenty of time to adjust in the event of an emergency.
Safe Speeds
Another extremely important tip when towing a trailer on snowy or icy roads is to slow down. Driving at a safe, slow speed can be the difference of arriving to your destination or not. It may take you a little longer to reach where you are going but it improves your odds of making it there safely.
Control Braking
Slamming on the brakes may be one of the worst-case scenarios while towing your trailer in wintery conditions because it can cause your vehicle and the trailer to lose control. You will want to apply the brakes gently and gradually to come to a full stop and this is why you'll need plenty of space in front of your vehicle. Additionally, when you must get around corners and turns, perform your braking in a straight line before entering the corner and get all the steering out of the way. Then, accelerate out of the corner in a straight line to maintain proper control.
Driving in snowy or icy conditions is difficult enough without a trailer, but with these tips and some common sense, you can safely tow a trailer during the winter!