Carlisle, PA Trailers
All Pro Trailer Superstore is your one-stop shop for trailers and trailer accessories. With our friendly customer service team and a vast selection of new and used trailers for Carlisle, PA, you can find the product that's just right for you. We understand the value of a well-made trailer for every job, so we have models for everything from hauling tools and materials to taking a family trip.
Buy Used and New Utility Trailers in Carlisle, PA
Trailer Superstore has a massive selection of utility trailers for your next hauling job, and our stock covers much more than that. With over 1,000 trailers in stock, we let you choose from types like landscape, ATV, dump and enclosed trailers for your Carlisle, PA, transport needs. If you're looking for something specific, we can customize your trailer to your specifications.
We provide trailers for every budget with both new and used models. We sell haulers from the leading brands in the industry like Big Tex and ATC, and we have options to fit virtually any price range. If you're looking to upgrade, we also take trade-ins for reasonable prices to get you some extra cash toward a new model.
To make your purchase more personal to you and your needs, we offer financing options. Work with our customer service team to decide on a payment plan that works for you and makes your purchase simple.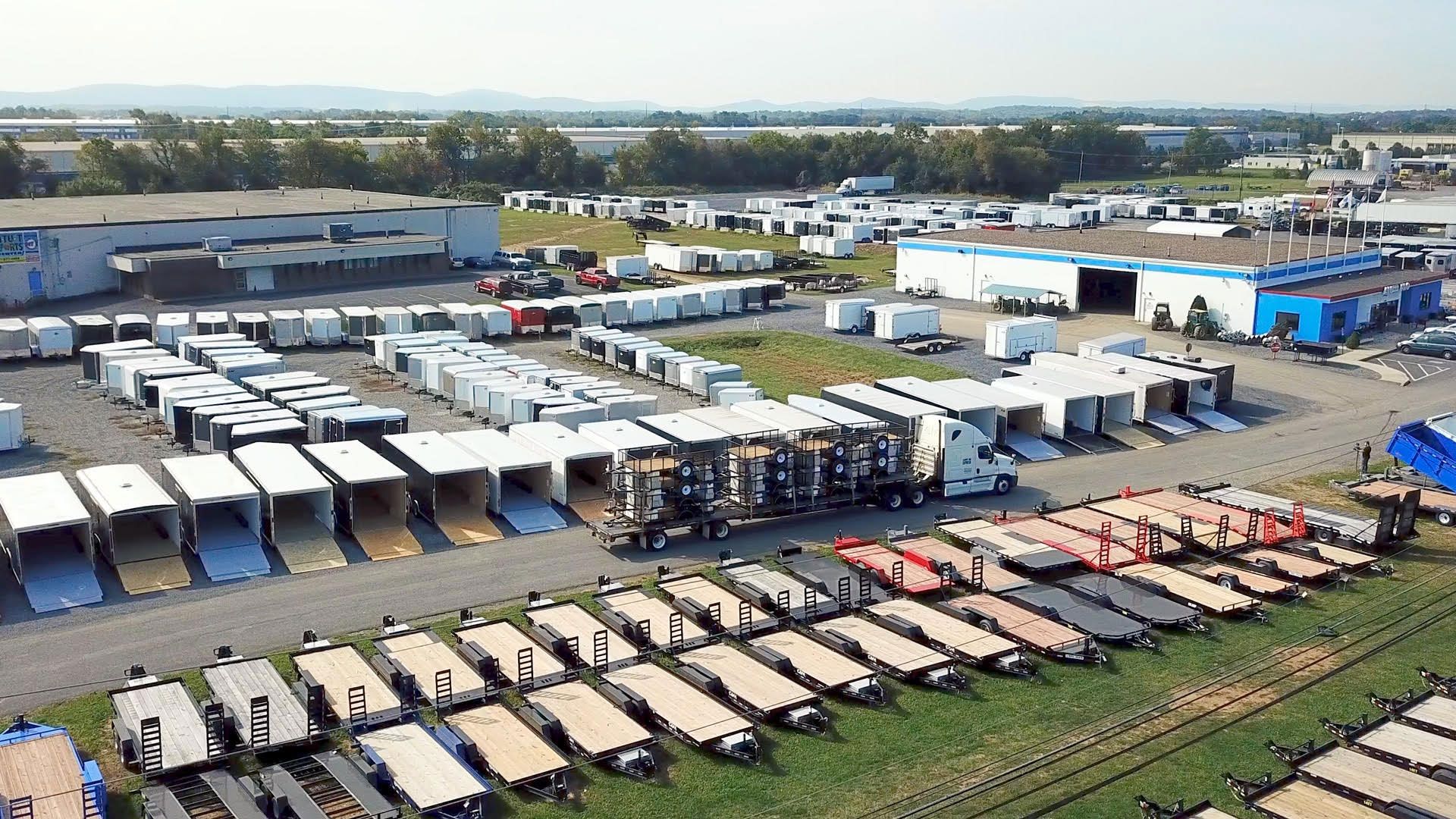 Pick Up In-Store or Ship to Your Door
Take a look at our stock in person by visiting our store location in Mechanicsburg, Pennsylvania. During your visit, you can work with a customer service representative. They'll explain your options and help you make an informed decision about your trailer investment.
If you need a little more convenience, you can have your trailer shipped to you via USPS. Explore our site to find what you're looking for and know you can always contact our customer service team to ask questions. Whether you've been looking for travel trailers or cargo trailers in Carlisle, PA, our shipping option simplifies getting the model you need.
Enjoy Our Beneficial Services
To make your experience with All Pro Trailer Superstore a good one, we provide comprehensive customer service and support. You can count on us to handle arrangements like registration to make your purchase manageable — we ensure that Pennsylvania buyers can leave our store with their trailer's title. And since we're also a fully authorized agent of PennDOT, we can set you up with a license plate too.
After you've purchased with us, you can always return for inspections and repairs to keep your trailer in good condition. Our services support our quality products before, during and after the sale.