Home Delivery or Pickup at the Trailer Superstore
We can deliver your Trailer to your front door in Connecticut — call now (717) 795-9116. Click here to get more information on trailer delivery. For more information on trailer delivery to Connecticut, visit Trailer Delivery.
Everybody loves choices when either option provides its own benefits and advantages. Now, Connecticut residents shopping for used or new trailers for sale have two great options with the help of All Pro Trailer Superstore. The first choice is driving to our Mechanicsburg, PA Trailer Superstore location, and checking out the amazing 14,000 square foot showroom and two acres of property loaded with hundreds of used and new enclosed trailers, cargo trailers and more. Plus, when you drive down from Connecticut, we'll give you a great Traveler's Discount for your troubles. Option number two is to let us do all of the legwork and deliver your trailer straight to your home. No hassle or wasted time, just simplicity and convenience at its best from the Trailer Superstore. With these two great choices, it's no wonder that Connecticut residents from all over buy from us, including customers from:
Stamford
Bridgeport
New Haven
Hartford
Norwalk
Danbury
Bristol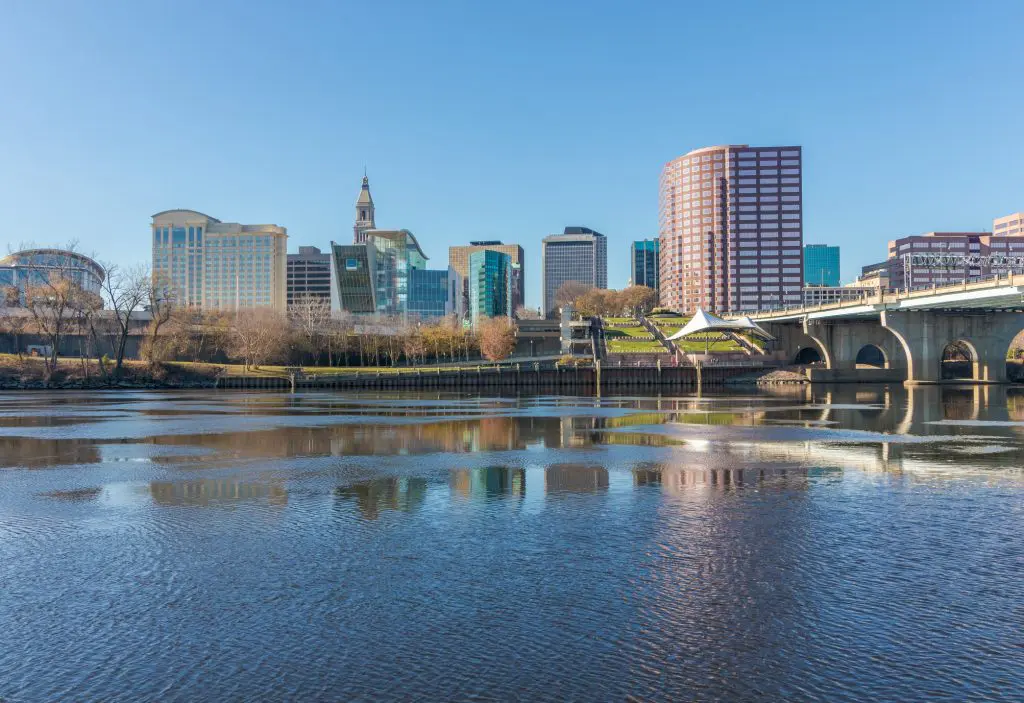 Your #1 Full-Service Trailer Destination
New and Used Trailers Available to Connecticut Buyers
When you are searching for trailers for sale in Connecticut, you need as many options as possible to identify the perfect solution for your needs. At All Pro Trailer Superstore, we offer the massive range of options you demand when you want to buy a trailer in Connecticut. Best of all, we offer a blend of both new and used trailers for sale in Connecticut.
Our new trailer options allow you to find a pristine trailer that's ready to go to work or do business. You can find trailers in our selection that are perfect for construction, farming, hauling equipment, moving antique cars, carrying stone and much more. You can even find an ideal trailer for hunting or other hobbies.
Our used trailers give you access to quality trailer solutions that offer more value. In short, you can find a nice trailer that's in close to like-new condition you can purchase at a lower price. Whether you're looking for new or used trailers for sale in CT, you won't find a selection that beats what we offer at All Pro Trailer Superstore.
Serving All of Connecticut
Wherever you are in Connecticut – close to New York City, close to Boston or anywhere else – the Trailer Superstore has you covered. Buy a used or new enclosed trailer, cargo trailer or another trailer, and choose between a traveler's discount with self-pickup or convenient doorstep delivery. Either way, you win when you shop with our huge selection of trailers for sale.
Come visit our location in Mechanicsburg, PA, just a short drive away from Connecticut:
Or request trailer delivery and our experts will bring your trailer to Connecticut.
Connecticut Trailer Pick-Up & Deliveries: How It Works
When you look for trailers locally, you're limited to the options available in your immediate area. At All Pro Trailer Superstore, we give you access to a nationwide inventory, and our trailer deliveries to Connecticut make getting your trailer simple and easy. You buy a trailer in Connecticut through our website, and we deliver it right to your doorstep — it's that easy.