Trailers for Sale Lancaster
All Pro Trailer Superstore — Your #1 Trailer Superstore is located just 1 short hour from Lancaster, PA
Shop Trailers



Lancaster, PA – Trailers for Sale
At All Pro Trailer Superstore, we offer a vast selection of trailers to cater to your towing needs. Whether you're looking to haul mulch in a dump trailer, take a trip in a travel trailer or find a horse trailer for sale in Lancaster, PA, we have you covered. With over 1,000 trailers in our stock, you can choose from new or used models to find the trailer you're looking for at just the right price.
If you're searching for travel trailers in Lancaster, Pennsylvania, or any other kind of hauling solution, Trailer Superstore wants to be your first choice. Start browsing today!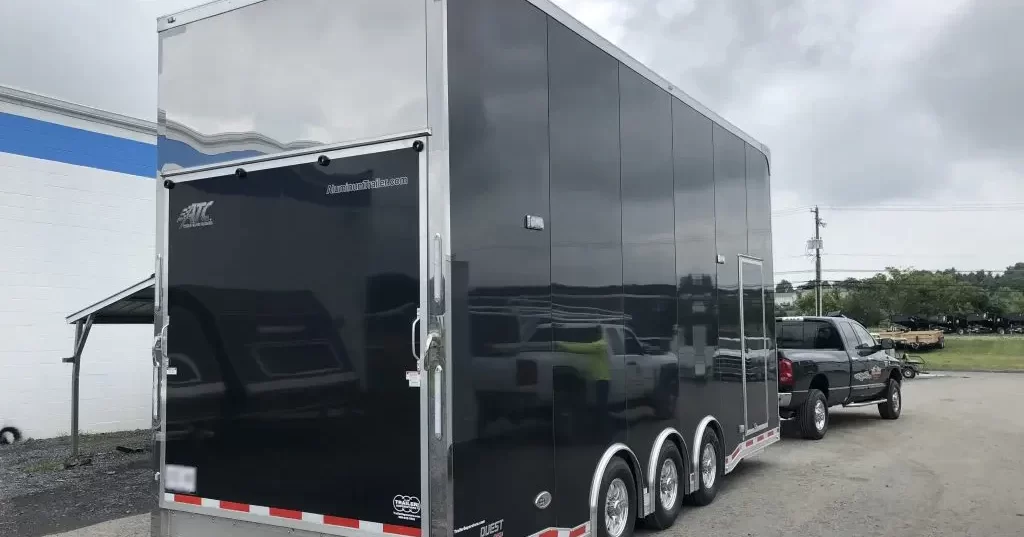 Your #1 Full-Service Trailer Destination
Explore Our Selection of New and Used Trailers
Our new and used trailers cover all types of products to meet your needs. We offer enclosed, landscaping, horse and utility trailers to Lancaster, PA, residents to help you get your job done. We also carry leading brands in the towing industry, like ATC, Big Tex and BWise, along with the exceptional Belmont trailers manufactured in Lancaster, to match your quality expectations.
We pride ourselves on being a one-stop shop for all of your trailer needs, so you can rely on us for more than a quick purchase. When you buy from Trailer Superstore, you also have access to customizations and trade-ins to get the trailer that meets all of your requirements. We also provide inspections and repairs to keep your purchase working like new.
Easy Pickup and Shipping for Buyers in Lancaster, PA
If you're hoping to get a close look at our stock, you can visit our store in Mechanicsburg, Pennsylvania, to chat with our customer service team face-to-face. We'll guide you through the purchasing process and help you find what you're looking for.
We also provide fast shipping options if you'd prefer to have your trailer sent to your home or business. Explore our selection online and feel free to contact us with any questions. Regardless of your preferred shopping method, our team will make sure you get the perfect trailer in a way that works for you.
Count on Our Customer Service
While our dedicated customer service team will assist you in finding the right trailer, our service doesn't stop there. We also help you with registration and financing to make your purchase even simpler.
With our title and tagging department, we can handle your trailer registration and license plate right at the time of purchase so your hauler is ready for the road. If you're looking for flexible payment options, our financing department will help you set up a payment plan that works well with your business venture or personal use.
Call Trailer Superstore for Your Trailer Needs in Lancaster, PA
Browse our massive selection of trailers and find the right one for you with All Pro Trailer Superstore. Whatever your towing needs may be, we'll help you find what you need — along with our full inventory, we carry a variety of trailer parts and accessories, and we offer extensive customization capabilities. If you have any questions about our products or services, call us at (717) 795-9116 or contact us online.