Long Island Trailers
If you're searching for trailers in Long Island, NY, check out our expansive inventory. At All Pro Trailer Superstore, we have a broad selection of enclosed trailers, cargo and utility trailers, dump trailers, boat trailers and more for Long Island residents. With both new and used models, we have a trailer for every budget, and we sell brand new models from renowned brands like Big Tex, ATC and American Hauler.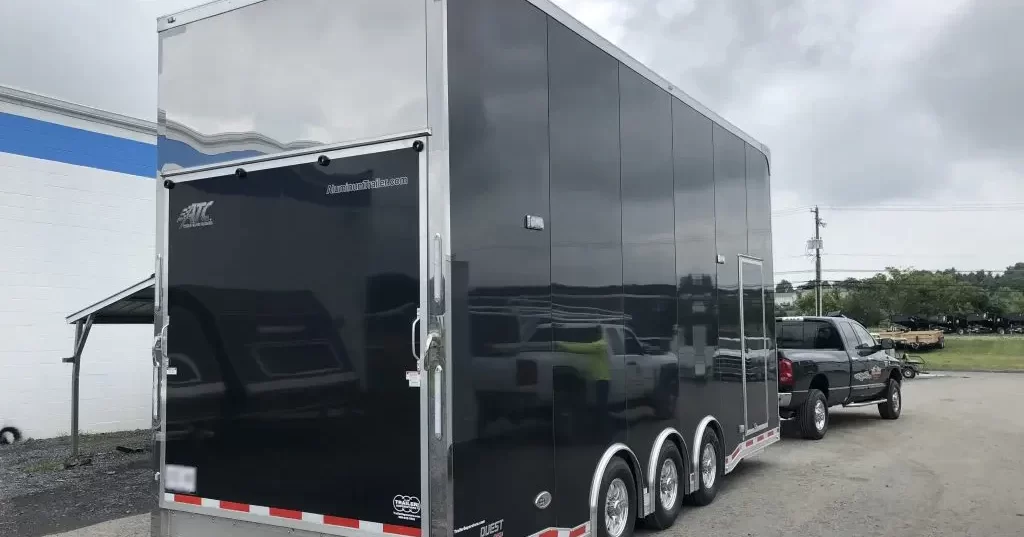 Your #1 Full-Service Trailer Destination
Fast Shipping for Trailers in Long Island, NY
As a New York resident, you have the option to pick up from our store in Mechanicsburg, Pennsylvania, or rely on our fast shipping to get your trailer to your door. When you take the time to visit us, we'll give you a unique traveler's discount if you purchase one of our new, used or clearance trailers.
We'd love to have you at our location to get a close and personal look at our products, but we also value our fast shipping. Do all of your shopping online and connect with us to have your equipment delivered to you. Whether you're looking for new utility trailers or used travel trailers in Long Island, we'll have your product shipped right to your home or business.
As a leading trailer provider, we have a selection that goes far beyond that of the competition, and with our online inventory and simple shipping arrangements, you can access our stock from the comfort of your home.
Why Buy From All Pro Trailer Superstore?
As a one-stop shop for all of your trailer needs, All Pro Trailer Superstore provides an extensive array of equipment, along with custom designs, accessories and parts, and trailer repair and inspection. We sell industry-leading brands to ensure you're receiving the best quality trailers available, and we offer new, used and clearance trailers to cater to every budget.
At Trailer Superstore, we pride ourselves on our service as much as our products. We want you to have the best purchasing experience possible, so we value your time and guide you throughout the process. If you're searching for more than purchasing a trailer, we can help you with trade-ins and customizations to give you the equipment that fits your specifications.
If you need help registering your trailer for your New York address, our title and tagging department will help you get your registration in order. And for any questions about purchasing, our financing department is happy to help — we'll set up a payment plan that works for you.
Contact Trailer Superstore for Enclosed Trailers and More in Long Island, New York
We believe in long-lasting products and supportive service at All Pro Trailer Superstore. When you buy with us, we'll ensure you're getting the best product for your money, and we can help you keep it in good shape too. With a selection of over 1,000 trailers at your fingertips, we'll get you the product you need and ship it right to your door. Browse our selection today, and contact us online or give us a call at (717) 795-9116 to further explore your options!