Maine Trailers for Sale with Home Delivery
We can deliver your Trailer to your front door – call now (717) 795-9116.
If you're a Maine resident and you've been looking for a great trailer for sale, you've found the right place. The Trailer Superstore offers you amazing prices, unbeatable deals and more on hundreds of different trailers for sale, and we can do it all while also offering you convenient home delivery.
All Pro Trailer Superstore has become known as the Trailer Superstore because we carry hundreds of trailers for sale at all times. Whatever you're looking for – a heavy-duty equipment trailer, utility or dump trailer, or an enclosed trailer or cargo trailer of any size, or maybe an ATV or motorcycle trailer – we have it in stock from the best brands. Plus, we'll help you completely customize your trailer, so it stands out from the crowd and offers everything you've always wanted.
Serving All of Maine
We carry trailers for sale for Maine residents in Portland, Augusta and elsewhere including brand new trailers, special clearance trailers that we must move, and high-quality, reliable, used trailers as well. A few of the cities in Maine we've delivered our trailers to include:
Lewiston
Bangor
Portland
Sanford
Augusta
Brunswick
Auburn
and Biddeford
You can't go wrong when you choose convenient home delivery from the Trailer Superstore, and when you get to shop with the lowest prices and best selection. That's why Maine individuals and families continue to come to us for all of our great trailers.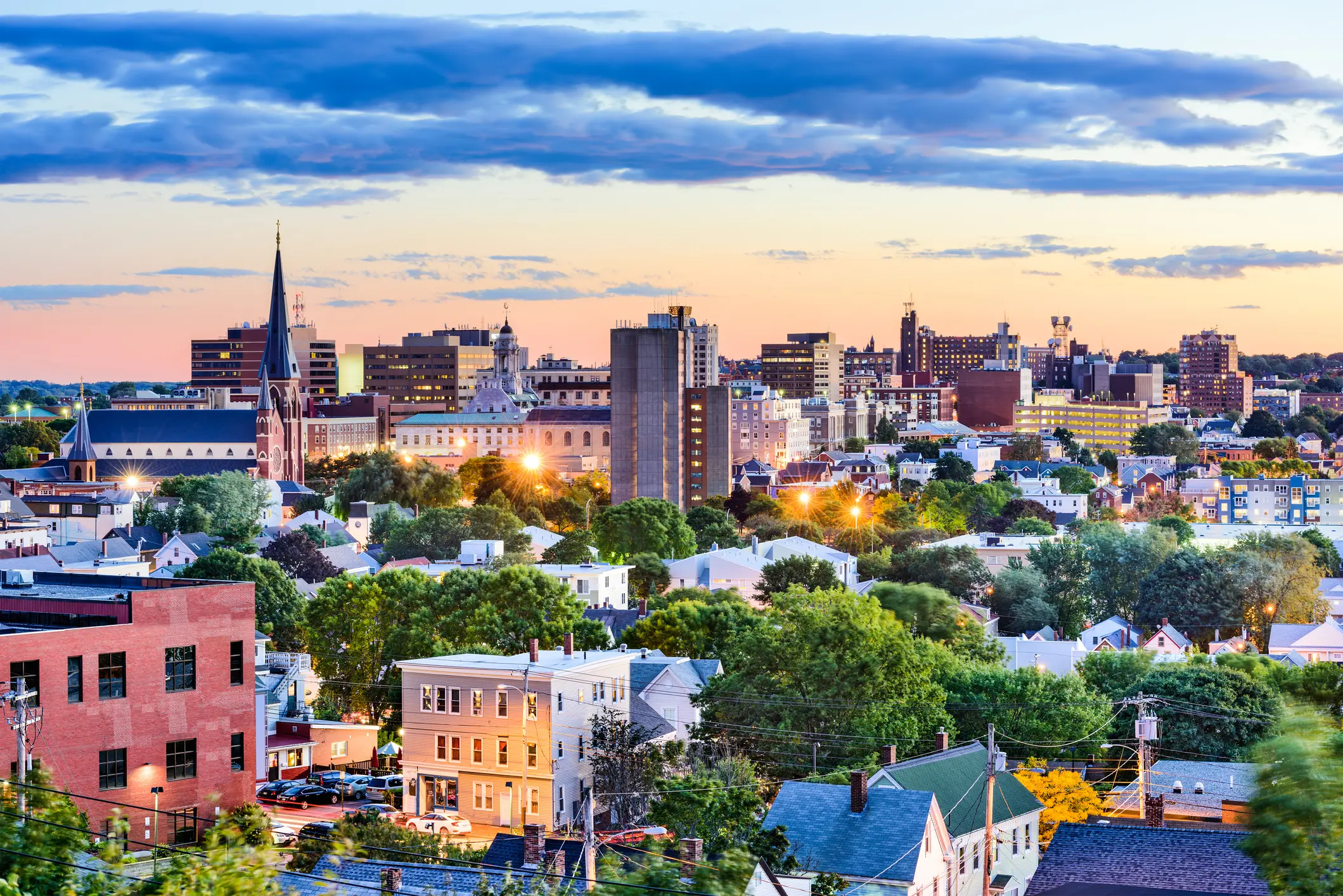 Your #1 Full-Service Trailer Destination
New and Used Trailers Available to Maine Buyers
When you're interested in trailers for sale in Maine, don't limit yourself only to what's available in Maine. At All Pro Trailer Superstore, we offer a vast selection of trailers used and new — more than 1,000 at any given time. We also provide trailer deliveries in Maine, which means you enjoy local access to an inventory much more extensive than what's available in the immediate area.
Our new trailers can be used for business and personal needs. Many of our professional customers use new trailers for farming, construction, hauling stone, moving equipment and much more. And many of our customers use their new trailers for hunting, hauling antique cars and other hobbies.
Our used trailers can be used for all of the same applications. The only difference is that you get a lightly used trailer at a lower price point. This is the perfect solution for personal or professional customers who need a trailer as quickly as possible but who are also working on a tight budget.
Are you ready for your next trailer? Make sure you have the options you want and need when you choose the selection you'll find through All Pro Trailer Superstore.
Maine Trailer Pick-Up and Deliveries: How it Works
Our customers serve as our focus, which is why we choose to offer trailer deliveries in Maine. When you find the perfect trailer to meet your needs in our vast selection, we send that trailer directly to your doorstep. This gives you access to a much more extensive collection than the one you would enjoy if you only shopped locally. Take advantage of our trailer deliveries in Maine to secure the perfect product for your needs. If you prefer, you can also come and pick up your trailer at our warehouse in Mechanicsburg, PA.
How to Register a Trailer in Maine
The state of Maine requires that trailers be registered. The good news is this: Maine offers 5-, 10- and 12-year trailer registrations, which allow you to register your trailer once at a low price — then forget about registrations for the next few years. We help you get a head start on trailer registration in Maine by offering special "in-transit registration plates" that will tide you over. Use these special plates until you can go through the official process for trailer registration in Maine.
Trailer Superstore: Serving Maine
At All Pro Trailer Superstore, everything we do is designed to serve you and our other valued customers. Whether you need a trailer for business or personal use that's either a new or used model, we offer a vast selection and industry-leading customer service you won't find anywhere else.
We can be your one-stop shop for all things trailer. Choose All Pro Trailer Superstore for in-transit plates before trailer registration in Maine, trailer deliveries in Maine, financing, repairs, inspections and much more. Our customers are our passion, and we would welcome the chance to connect you with the perfect trailer to meet your needs.
Browse our selection of new and used trailers today!