Ohio Trailers for Sale
We can deliver your Trailer to your front door — call now (717) 795-9116.
Shopping for trailers isn't always easy, but all customers essentially want the same things – whether they're shopping for enclosed trailers, cargo trailers, utility trailers, or anything else. Customers search far and wide for the best selection of the best makes and models, and the lowest prices. Ohioans looking for a trailer trader in Ohio can end their search here with All Pro Trailer Superstore.
Serving All of Ohio
With a convenient and accessible location in Mechanicsburg, PA, our trailers for sale are available to Ohio residents in:
Cleveland
Cincinnati
Akron
Columbus
Toledo
Youngstown
Dayton
Canton
And throughout the state!
It's actually a shorter drive than you might think to head on down from Cleveland or Youngstown to visit the Trailer Superstore to check out our fantastic trailers for sale. It will be worth the drive too, as you'll be treated to a massive selection on two acres of property and our 14,000 square foot facility. Not to mention our added bonus – a special Traveler's Discount when you come to us from Ohio and buy any used, new, or clearance trailer for sale.
Where are the best trailers for sale in Ohio? They're in PA at the Trailer Superstore! So take a quick trip and check out our huge selection and low prices today.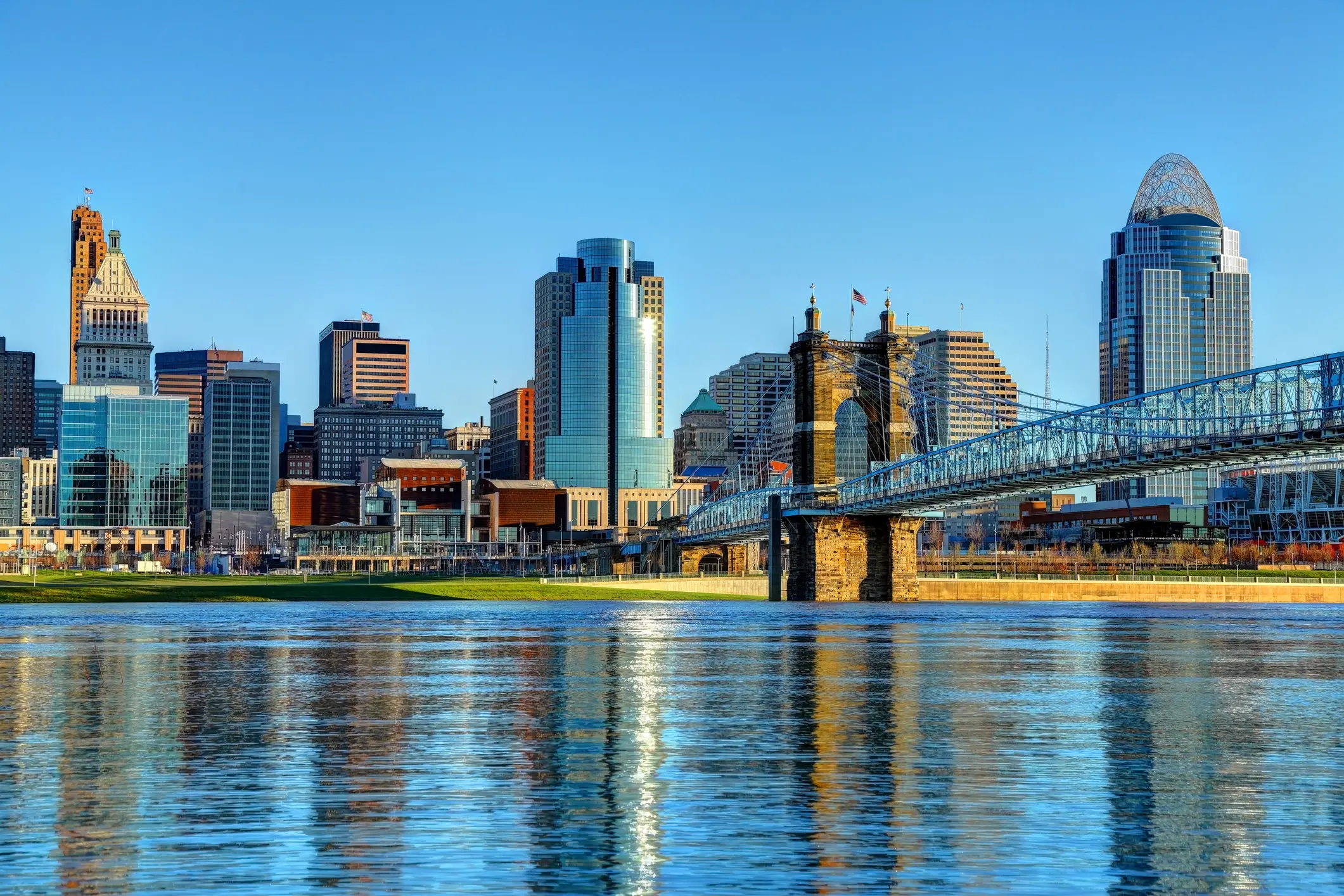 Your #1 Full-Service Trailer Destination
New and Used Trailers Available to Ohio Buyers
Why are you looking to a buy a trailer in Ohio? No matter the reason, All Pro Trailer Superstore offers the options you need. Our customers choose our selection when looking to buy a trailer in Ohio for farming, construction, hauling stone, carrying mulch, transporting cars and a slew of other applications. Our selection is attractive because we offer more than 1000 trailer options at any given time.
Our selection includes both new and used options, so you can always count on having a wide range of options at many different price points. Our new and used options all meet the highest quality standards, which ensures you get the performance and durability you want and expect out of an investment in a trailer.
What types of trailers for sale in Ohio are you most interested in? Take time to browse our selection, discover your many options, and choose the perfect trailer option to meet your unique needs. If you have any questions or need expert guidance as you browse, our customer service team is always here to help.
Ohio Trailer Pick-Up and Deliveries
When you choose to buy a trailer in Ohio through All Pro Trailer Superstore, you're significantly expanding the world from which you select your trailer. When you shop locally, you're limited to what's available in the local market. On the other hand, when you search for trailers for sale in Ohio from All Pro Trailer Superstore, you get a much more extensive selection of nationwide trailer options.
We also offer trailer deliveries in Ohio, which makes getting your trailer as simple as easy as possible. You can browse our selection of trailers from the comforts of your own home. Then, after you've made a decision, our trailer deliveries in Ohio will have your product delivered to your doorstep in just a matter of days. It's that easy.
How to Register a Trailer in Ohio
Trailers in Ohio must be registered, just like a vehicle. At All Pro Trailer Superstore, we help you get a head start on trailer registration in Ohio by providing special "in-transit registration plates." These special plates ensure you're covered and fully compliant until you get your official trailer registration in Ohio.
Count on All Pro Trailer Superstore as your one-stop shop for things trailer-related. We provide financing, inspections, repairs, customization and much more — these special in-transit registration plates included.
Trailer Superstore: Serving Ohio
At All Pro Trailer Superstore, we are proud to serve Ohio, and we are passionate about connecting our many customers to the ideal trailer options for their needs. No matter where you live in Ohio or what type of trailer you need, count on our selection. Then, take advantage of our trailer deliveries in Ohio. We have created a streamlined customer experience that makes getting the perfect trailer as straightforward and enjoyable as possible.
Browse our selection and find the best trailers for sale in Ohio today.