Trailers for Sale Reading
All Pro Trailer Superstore — Your #1 Trailer Superstore is located just 1 short hour from Reading, PA
Shop Trailers



Reading, PA – Trailers for Sale
If you've been looking for trailers in Reading, PA, your search stops here at All Pro Trailer Superstore. Our wide selection of haulers and our friendly team of experts are here to guide you through the purchasing process to ensure you find the product you're looking for. While we have a plentiful stock of utility trailers for hauling and transporting, we also have travel trailers for sale in Reading, PA, to house you on your next adventure.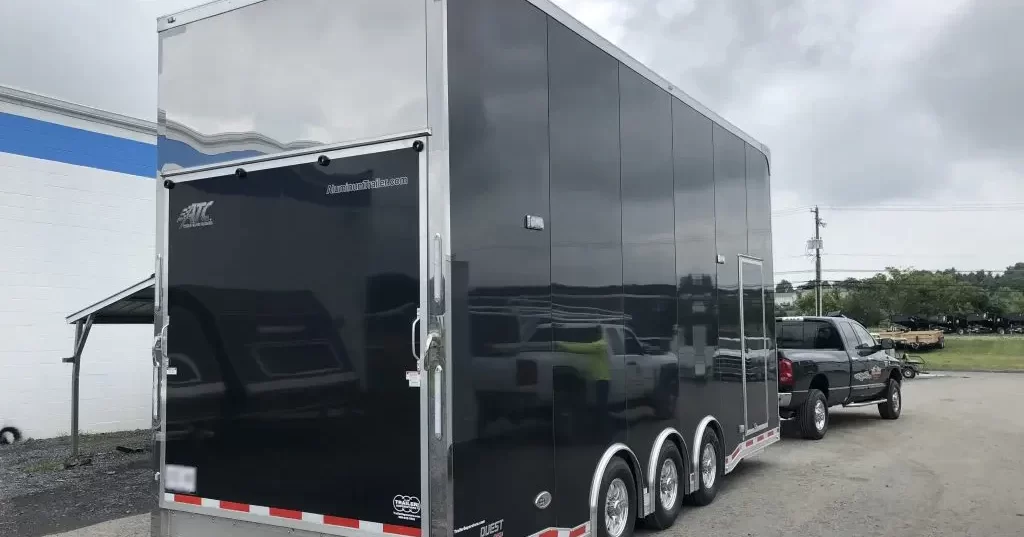 Your #1 Full-Service Trailer Destination
Trailers for Sale in Reading, PA
Along with our fifth-wheel trailers for sale in Reading, our selection covers all types of towing jobs. Under our trailer listings, you can find trailer types such as utility, equipment, enclosed and landscape. Whether you want to set off on a road trip, haul stone and mulch, or start a mobile culinary business, Trailer Superstore has the product for you.
When you purchase one of our products, we can help it reach its full potential with trailer accessories and towing parts. If you're looking for something even more specific, we provide trailer customizations to match your product to your personal or business goals.
To fit every budget, we sell used trailers and accept trade-ins for you to refresh your equipment. If you need assistance managing the pricing, our team can create a financing plan to ensure you get your new trailer with a monthly payment that works well for you.
Reading, PA, Trailer Pick-Up and Deliveries
If you'd like to explore our stock in person, visit our store location in Mechanicsburg, Pennsylvania, to get a feel for our products. When you visit us, you can ask our customer service team about our merchandise, and they'll help you make an informed decision about your investment.
If you're unable to make it to our store location, we can ship our products to get your trailer to you as quickly as possible.
Enjoy Our Guidance and Support
While we take pride in our stock here at Trailer Superstore, we also believe that reliable service is just as important. To make your purchasing process as simple as possible, we help with registration to prepare your trailer for use. All of our Pennsylvania residents can leave our store with the title to their trailer, and as a full agent of PennDOT, we can also set you up with a license plate.
After you've bought one of our trailers, you can always return to us for inspections and repairs to keep your trailer rolling like new.
Trailer Superstore: Serving Reading, PA
Trust All Pro Trailer Superstore for new and used trailers for your business, towing job or family trip. You can count on us for excellent service, and if you're looking for top brands like American Hauler and ATC, we have your back. Take a look at our selection today, and if you have any questions, feel free to contact us online or call one of our experts at (717) 795-9116.