Trailers for Sale York
All Pro Trailer Superstore — Your #1 Trailer Superstore is located just 30 short miles from York, PA
Shop Trailers



York, PA – Trailers for Sale
At All Pro Trailer Superstore, we have new and used trailers for sale in York, PA, to help you meet your towing needs. When you purchase from us, we'll guide you through the process to ensure you're getting what you need for the best price. Plus, our simple pick-up and shipping options get your trailer to you in the easiest way possible.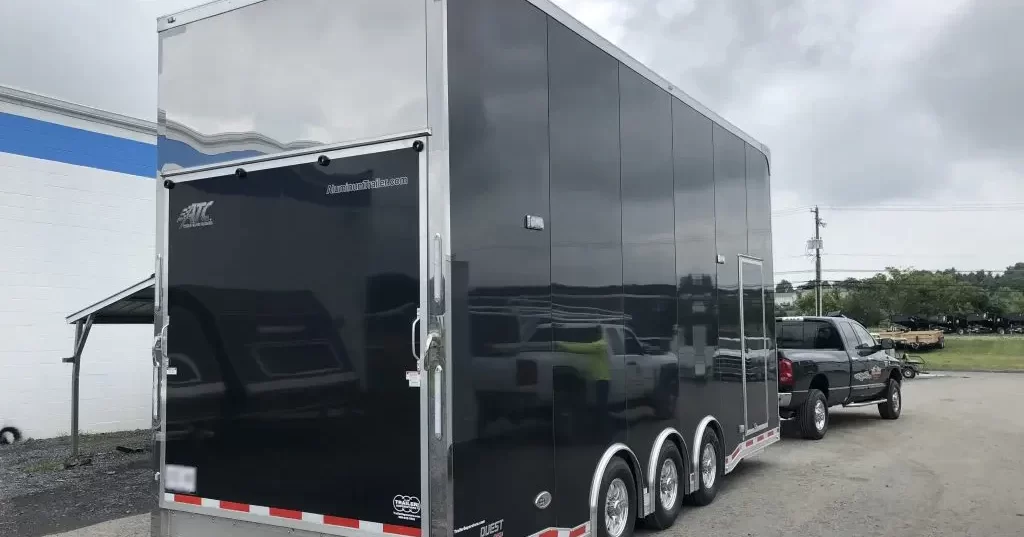 Your #1 Full-Service Trailer Destination
Explore Our Trailers for Sale in York County, PA
Our trailer selection covers a wide variety of sizes and styles, including landscape, horse, utility, dump, ATV and enclosed trailers for sale in York, PA, to help you with your business or personal needs. We also provide trade-ins and customizations to help you find exactly what you're looking for.
Trailer Superstore offers the best value in the industry by being a one-stop shop for all your product needs. Along with a trailer, you can find accessories and parts to add more features to your new hauler. Once you purchase from us, you can also count on our inspections and repairs when you need them.
We understand the tough jobs our trailers have to handle. If you're hauling stone, moving vehicles, transporting animals or even looking to start a mobile concession stand, our products can help you get your job done with reliability.
We Offer Easy Pickup or Fast Shipping to York, PA
Our Trailer Superstore is based in Mechanicsburg, Pennsylvania, and we encourage shoppers throughout the state to stop by and get a closer look at our stock. If you visit our location, our friendly customer service team can chat with you face-to-face, answer any questions you may have and help you find the right product for your needs.
If you can't make your way to our location, we provide quick shipping to have your product sent to your home or business. Plus, our customer service team will still be completely available to you. A significant investment like a trailer requires excellent industry knowledge and product information, and the Trailer Superstore team is always ready to provide it.
We Support You Throughout the Buying Process
Perhaps one of our utility trailers for sale is just what your York-based business needs. Once you've purchased your trailer, we'll help you through the other steps in the ownership process. When Pennsylvania residents purchase one of our trailers, we help them with their titles and tags at the point of purchase. You'll have full registration and plates to make your new trailer ready for the road.
We can also discuss financing options with you to set up a payment plan that works for your budget. We want your purchasing experience to be pleasant, so you can always count on us for assistance.
Contact Trailer Superstore for Trailers in York, Pennsylvania
Finding the right trailer for your job is possible with All Pro Trailer Superstore. Browse our selection online and feel free to give us a call at (717) 795-9116 to speak with one of our service representatives. You can also contact us online if you have any questions!