Help Us KnockOut Parkinson's Disease
Mar 07, 2018
Parkinson's Foundation & All Pro Trailer Superstore: Join us on Saturday, April 14th for the first KnockOut PD 5K run/walk.
Runners and walkers can register online at KnockOutPD.com
April is Parkinson's Awareness month and this fundraising event is to help raise awareness and highlight the need for more research and support of Parkinson's disease (PD). The cost is $30 per participant with 100% of the proceeds benefiting the Parkinson's Foundation. We encourage those living with PD to come out for the one-mile walk or support the participants who are walking or running on their behalf.
 
Walking with Parkinson's
Parkinson's disease (PD) can change the way a person walks. Stiff muscles, rigidity and slow movement make it harder to take normal steps. Short, shuffling steps and freezing, the feeling that your feet are stuck to the floor, are common symptoms for people with mid-stage to advanced PD.
Balance is also affected and puts people with PD at risk of falling. The good news is that with exercise and physical therapy, these individuals can improve their balance.
Unfortunately, a cure has still not been found. However, it has been proven that people with Parkinson's who exercise at least two and one-half hours a week have been able to keep the affects of this disease a bay much longer.
Parkinson's Awareness Month
This campaign has three objectives:
Continue to support research to find better therapies and, ultimately a cure, for Parkinson's disease;
Recognize the individuals living with Parkinson's disease who participate in vital clinical trials to advance the knowledge of the disease and;
Commend the dedication of organizations, volunteers, researchers and millions of individuals across the United States working to improve the quality of life for individuals living with Parkinson's disease and their families.
Parkinson's Hits Home Here
Supporting the Parkinson's Foundation is particularly important to Tammy and Scott Smith, the owners of All Pro Trailer Superstore. Tammy's father, the original founder of the business, has been battling the disease for the last 19 years.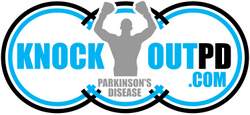 "My father, Jake Wagner, founded All Pro Products in the 80's as a small trailer hitch wholesale business, which today stands as a nationwide leading retailer in the cargo trailer industry that we operate today as All Pro Trailer Superstore," states Tammy.
After becoming actively involved with the Parkinson's Foundation last year, Tammy developed the KnockOut PD website, ran the OC half-marathon in Newport Beach, CA raising over $3,300 for the Foundation, and is currently organizing the upcoming 5K in efforts to raise funds and awareness for the cause.
KnockOut PD Race Details
This 5K event will have awards for the top finishers in each category. Each participant will receive a race-day T-shirt, bib, goody bag and customer finisher medal for their support!
For more information about the event, including volunteer and sponsorship opportunities, contact Tammy Smith at tammy@trailersuperstore.com.
We need your help in helping raise awareness to beat Parkinson's disease and ensuring a better future, today. Won't you help us bring a cure closer?
About the Parkinson's Foundation
The Parkinson's Foundation makes life better for people with Parkinson's disease by improving care and advancing research toward a cure. They build on the energy, experience and passion of their global Parkinson's community.