Know Before You Tow: Preventing Problems on the Road
Nov 05, 2015
Towing cargo involves a good deal more than plain old driving does. If something on your trailer doesn't work, you'll be at a higher risk of an accident and put both your regular vehicle and the thing you're towing in harm's way. In order to ensure your safety and the durability of your equipment, you'll need to check your trailer before taking any long trips. Here are some of the most important things to look at: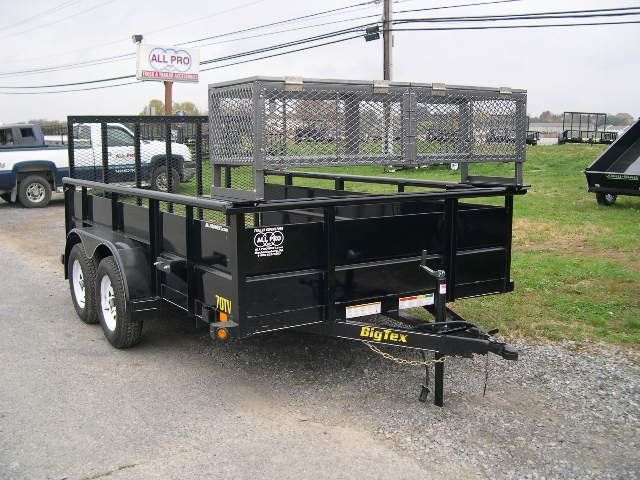 Lug Nut/Bolt Tightness
Something coming loose while you are driving could not only necessitate time-consuming and costly repairs, but it may also dump your cargo onto the road, potentially damaging it or injuring someone. That is why it is crucial that you double check the bolts and lug nuts on your trailer to ensure that they are all appropriately tight.
Equipment That Connects the Trailer and Vehicle
Again, anything that could lead to the cargo coming loose from the tow vehicle is unsafe. You'll want to check the coupler, hitch, and drawbar to confirm that they have been securely fastened and will not detach during transit. You should also double-check that the contents of your trailer are tied up tightly and cannot be jarred free. In addition, the stabilizers, tongue support, and trailer jacks all need to be in their upright, secured positions.
Tire Pressure
You'll want to check the tire pressure of both your car or truck and the trailer you are using. A blowout on the highway or worse, on a country road miles from anywhere, will slow you down and cost you money to fix. Check to ensure that your trailer and vehicle both have the correct tire pressure before leaving.
Brakes
Your brakes are one of the most important safeguards you have against an accident. Whether someone cuts you off unexpectedly or you simply need to stop at a light, a brake failure could be disastrous. Test both your regular brakes and the trailer brakes to ensure that they are tight and responsive.
Lights
Visibility is always important when towing, for both you and other people on the road. If the trailer's lights aren't working and you make a turn or stop suddenly, the person behind you may hit you accidentally. Hook up the whole ensemble and test out the lights before setting off so that you don't cause a collision or get a ticket.
Wires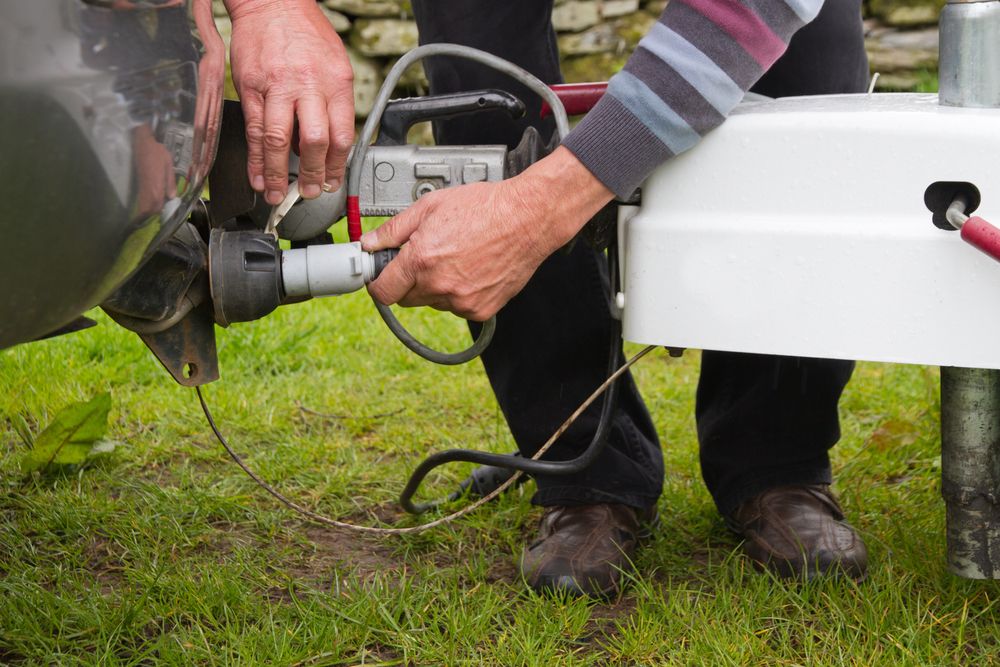 On a related note, you should try to keep the wires connecting your vehicle and trailer from hanging too low or being connected too tightly. Either could lead to a malfunction during your drive, which could cause everything from brake failure to the lights going out on your trailer.
Cargo Weight and Distribution
When towing, you should always ensure that your vehicle can handle the weight of your cargo. However, you'll also need to distribute the weight as evenly as possible over the space you have, so that it isn't pulling your vehicle to one side or creating dangerous imbalances.
Route Restrictions
Check your intended route for any height and weight limitations, or other regulations that might restrict your access and delay you. For instance, bridges will have height limits on them, but it will be harder to turn around in the middle of the highway than to look ahead.
Emergency Equipment
You'll obviously need to have equipment on hand in case of a problem. Make sure to have the basics: a spare tire or tires, a flashlight, flares or emergency hazard signs, a jack stand, and wheel chocks to stabilize your vehicle. In addition, having a breakaway kit installed is always a good idea (and may even be required, depending on where you live and where you are traveling to). A breakaway kit is a device that will sense when the trailer has decoupled from your vehicle, and will automatically slow and stop it. This is a smart preventative measure that could save lives, as well as your cargo.
Get Other Tips on Towing from Trailer Superstore
Whether you are using Big Tex Trailers or one of our other excellent brands, avoiding problems on the road will always be a priority. Check out our blog for more towing information or call us at All Pro Trailer Superstore at (800)622-7003 to discuss your needs!