Small Car Trailer Guide
May 30, 2012
Last Updated on March 23, 2023 by allprotrailersuperstore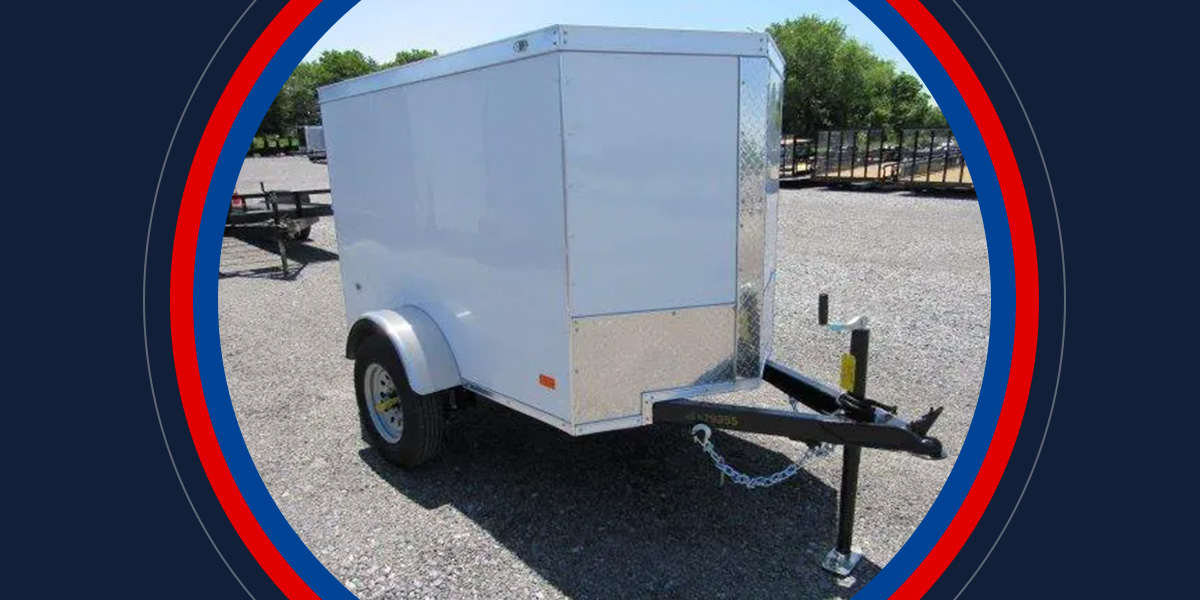 You may love your small car for its good gas mileage and compact size, but what do you do when traveling with large, bulky items? Rather than give up the benefits of your small car, add to them with a car luggage trailer.
Can My Car Haul a Trailer?
Most vehicles can haul to some capacity. Your car can likely tow a trailer, though it depends on the trailer's size and weight as well as your car's capabilities. Some cars are designed to haul more than others, so whether your car can haul or not mostly depends on the trailer you're trying to haul.
How to Choose a Trailer for a Small Vehicle
Knowing how to choose a suitable trailer for your car is important to avoid putting strain on your car. Here are a few things you should know.
Understand Towing Terms
Understanding the following lingo can help you find the best-sized trailer for your needs:
Gross vehicle weight (GVW): GVW refers to your car's total weight, including passengers and cargo.
Gross trailer weight (GTW): GTW is the trailer's weight fully loaded with your cargo.
Gross vehicle weight rating (GVWR): The GVWR refers to the amount of weight your car is rated to tow.
Trailer hitch towing capacity: Different classes of hitches have different maximum towing capacities.
Tongue weight (TW): TW refers to the pressure a fully-loaded trailer puts on your car's hitch.
These numbers and ratings can typically be found in your owner's manuals.
Consider Car Size and Haul Capacity
Before choosing a trailer, consider your car's GVWR, which can be found in your driver's side door or the owner's manual. It's generally recommended to haul less than the full GVRW to prevent damage. For example, you may look for a trailer with a GTW that's 80% of your car's GVWR. You should never haul a trailer that exceeds your car's GVWR, so this is one of the most important factors to consider. Determining your car's size and ratings can help you narrow your trailer search.
Get the Right Towing Accessories
Similarly, you'll want to get a hitch and ball receiver based on the GTW. The right towing accessories help prevent damage to your car and ensure the trailer's weight is adequately supported.
Open vs. Enclosed Car Trailers
Open trailers are often more cost-effective, especially if you're on a budget. They lack protection for your cargo, so they're ideal for shorter hauls. Similarly, rooftop luggage racks and hitch-mounted baskets expose cargo and can be difficult to load and unload.
Enclosed car trailers feature walls and a roof, completely protecting your cargo from theft and exterior elements. Because they are compact (4′ x 6′), they are easily positioned in parking lots and stored in home garages. Custom cargo trailers can come with single, double, or ramp rear doors, side cargo doors, and/or pop-up lids, allowing for easy access, loading and unloading.
These types of trailers are ideal for:
Weekend warriors who love to golf and go to the lake
Outdoor enthusiasts who enjoy camping
Small business owners who need to show and demonstrate their products to clients or go to trade shows
Transportation of mobility devices, such as a wheelchair or scooter
Benefits of Small Cargo Trailers
One of the biggest benefits or small cargo trailers is that they allow you to haul large and bulky items that may not easily fit in your car. Cargo trailers allow you to haul as much as a larger vehicle without the constant drain on your gas tank. These units can easily carry such items as:
Suitcases
Bicycles
Golf clubs
Beach chairs
Camping gear
Coolers
Electric scooters
Browse Our Small Luggage Trailer Inventory at All Pro Trailer Superstore
At Trailer Superstore, we carry a large inventory of small luggage trailers, enclosed cargo trailers and more. Whether you're looking for something specific or need some guidance, our team can help you find what you need to haul with your car. Contact us online or call us at 717-795-9116 to find your car trailer today.