Trailers for Sale in New York – Pick up or Delivery
We can deliver your Trailer to your front door — call now (717) 795-9116.
Enjoying a choice between two great options makes anything better, including shopping for used or new trailers for sale. Right now, New Yorkers can visit All Pro Trailer Superstore, and get things done their own way.
They can drive to our Mechanicsburg, PA Superstore, with two acres of property and 14,000 square feet of facility and get a special "Traveler's Discount" for their efforts when they purchase any new, used or clearance trailer for sale. You won't be able to find a better or bigger collection of enclosed trailers, cargo trailer and utility trailer models, dump trailers, car, ATV and motorcycle trailers and more.
Or, New Yorkers can sit back in the comfort of their homes and let us deliver their new or used trailer for sale right to their door. It doesn't get more convenient than that, and we can help you shop over the phone or online.
Trailer Dealers Serving All of New York
We've delivered our trailers and also have had customers come and pick them up from cities in New York, Long Island and the Hudson Valley such as:
New York City – Manhattan
Brooklyn
Commack
Buffalo
Rochester
Albany
Syracuse
Yonkers
and more
So, whether you're close to the best city in the world or you're in the more pristine surroundings of upstate New York, you can take advantage of the best that the Trailer Superstore has to offer. Give us a call or come on down to our location, and we'll do everything we can to ensure that you're taken care of and find the perfect trailer.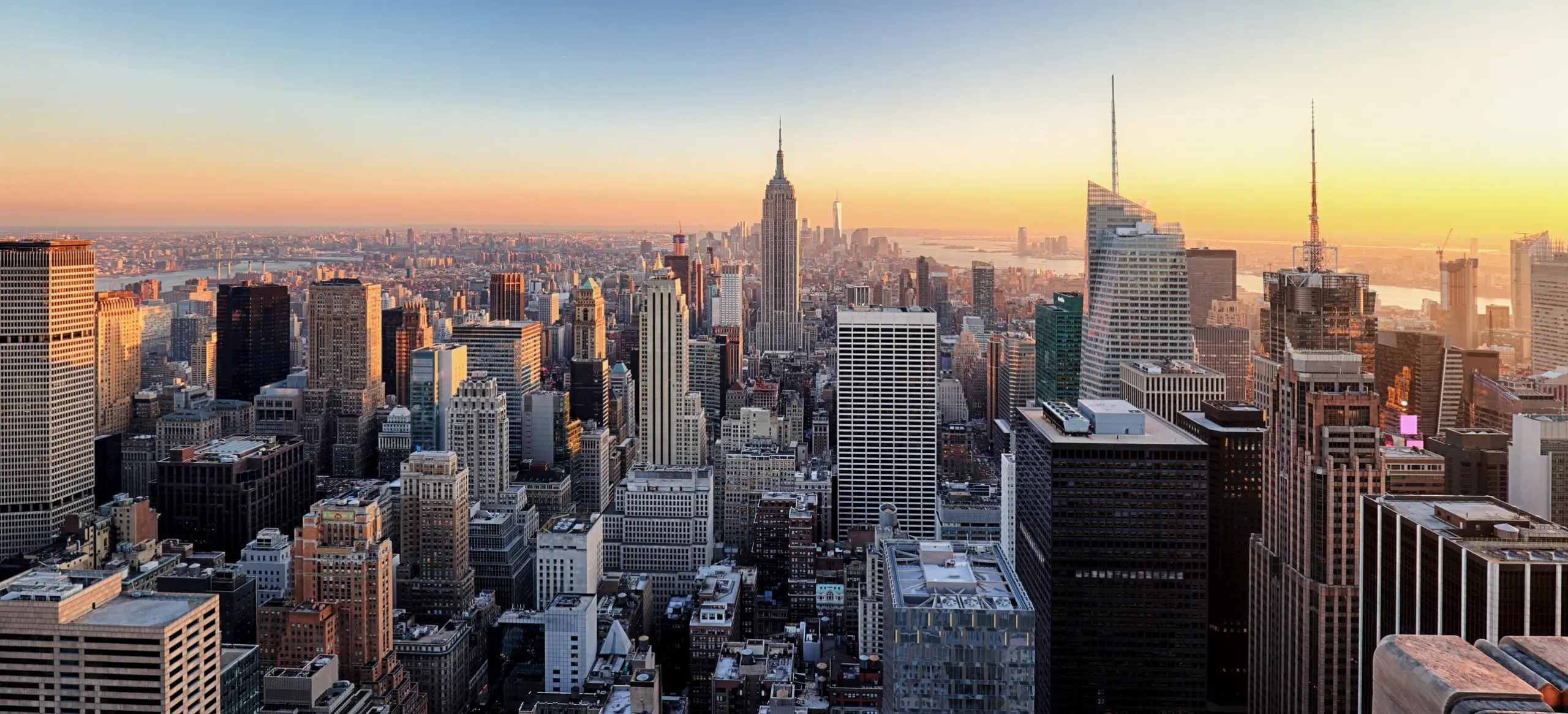 Your #1 Full-Service Trailer Destination
New and Used Trailers Available to New York Buyers
Trailers can do so much, whether you need one for your business or personal use. At All Pro Superstore, our professional customers often use their trailers for farming, construction, moving equipment, transporting cars, hauling stone and many other applications. Our personal customers are interested in trailers for sale in New York to use for hunting and other hobbies.
No matter why you need to buy a trailer in New York, you enjoy a wealth of options when you choose All Pro Trailer Superstore as your provider. We have a vast selection that includes more than 1000 trailers at any given time, including both used and new options. Our new trailers for sale in New York are made available through leading manufacturers, which ensures you get quality with each purchase. And our used trailers are attractive options that deliver lower price points and greater value for the buyer.
Options matter when you're looking for the best trailers for sale in New York, and you'll find the most choices when you buy a trailer in New York through All Pro Trailer Superstore.
New York Trailer Sales – Pick-Up and Deliveries
We make it easy when you want to buy a trailer in New York. Our huge inventory gives you access to a much more extensive selection than what you'll find in the local market, and we also provide trailer deliveries in New York so that getting your trailer is fast and easy. In short, you can shop a huge assortment of trailers for sale in the comfort of your own home, and your chosen trailer will arrive at your doorstep just days later — you never have to leave your home. It's that easy when you decide to buy a trailer in New York through All Pro Trailer Superstore.
How to Register a Trailer in New York
New York, like most states, requires you to register your trailer. Insurance may or may not be necessary, depending on your trailer, but registration is non-negotiable. At All Pro Trailer Superstore, we help you get a jump start on trailer registration in New York by providing special "in-transit registration plates," which protect you until you're able to go through trailer registration in New York officially.
At All Pro Trailer Superstore, we strive to be your one-stop shop for all things trailer-related. That's why we offer trailer repairs, financing, inspections, customization, trade-ins and much more — and it's also why we provide these in-transit registration plates that make official trailer registration in New York as smooth, seamless and straightforward as possible.
Trailer Superstore: Serving New York
When you're ready to shop for trailers for sale in New York, make sure you discover the vast selection you'll find at All Pro Trailer Superstore. In addition to our many trailer options, we also deliver industry-leading customer service. Our customers are our passion, and we do everything we can to help connect them with the ideal trailer options to meet their needs.
Check out our selection and buy a trailer in New York today.