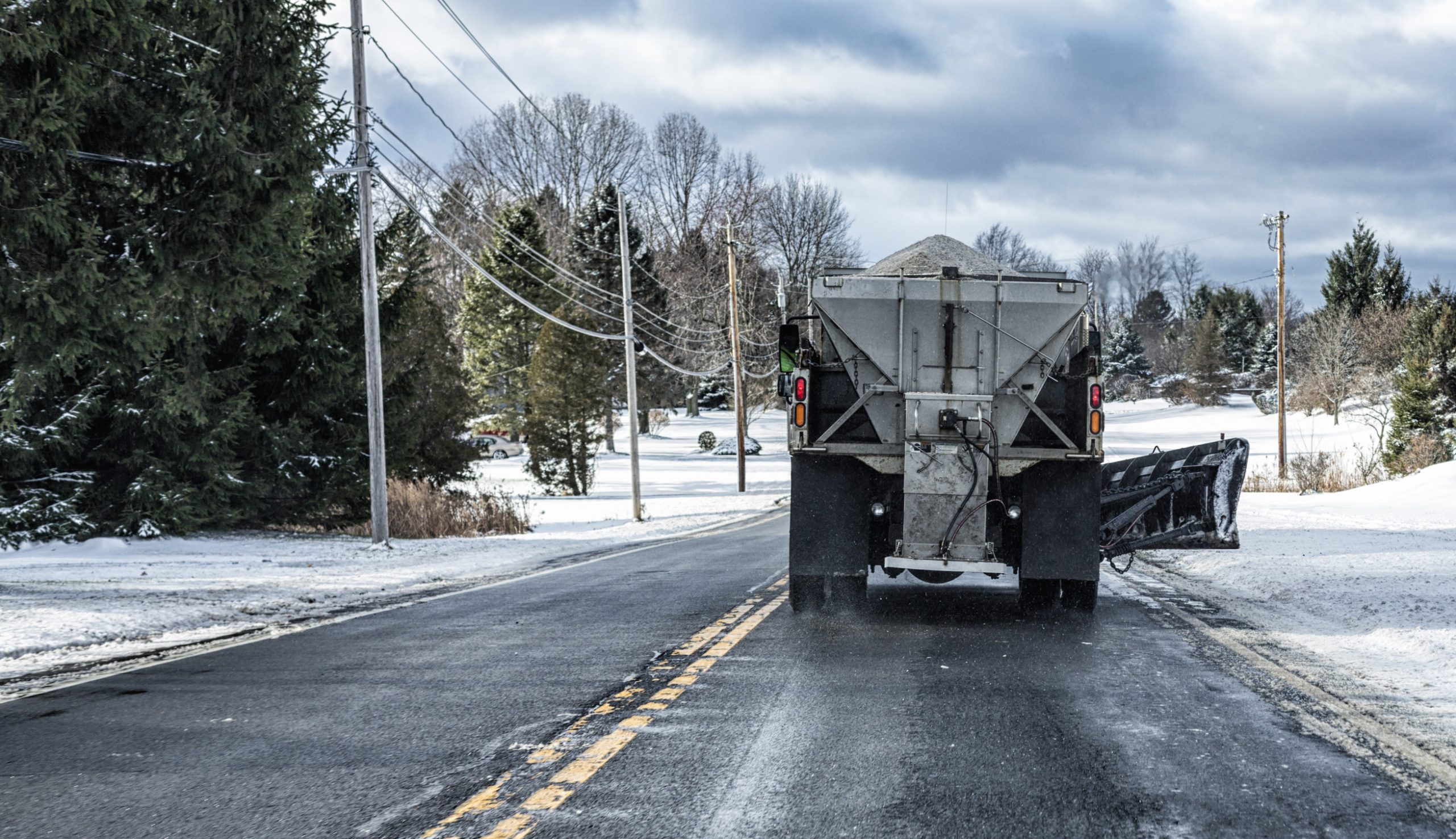 Great buys and heavy discounts on all leftover and demo models – Call for availability and pricing at 800-622-7003
SaltDogg salt spreaders offer effective and efficient operation to help you complete the job as quickly and easily as possible. Whether you're a homeowner with a large driveway, you're helping out the neighbors, or you're dealing with larger commercial or even municipal spaces and projects, the tailgate salt spreaders for sale from SaltDogg will provide a great solution.
SaltDogg produces salt spreaders for sale in a range of different sizes, capacities and prices, always ensuring that there's going to be a great match to fit your specific needs.
The lineup of their tailgate salt spreaders begins with the TGSUV1B, which features a 4.4 cubic feet or 330 lb. capacity, and incrementally increases all the way TGS07, offering 11 cubic feet and 825 lbs., with variable speed control and horizontal gear mechanism. Additionally, they produce a number of in-bed style salt spreaders for heavy duty usage, offering electric-drive spreading with in-cab console control and other great features.
The All Pro Trailer Superstore offers a wide variety of salt spreaders for many different needs. Check out our selection of SaltDogg salt spreaders.
From private property to heavy-duty, large-scale needs, SaltDogg salt spreaders will get the job done. Contact the Trailer Superstore at 800.622.7003 for more information and the latest prices and specials on all of our salt spreaders and winter accessories, including our large selection of SnowDogg snow plows.
Trailers for Sale
Having the right trailer makes life so much easier, whether you need a trailer for work or for leisure. But what type fits your needs? At Trailer Superstore, we have a huge selection of trailers for sale, one that gives you options and lets you identify the perfect solution.
We offer a wide range of different types of trailers for sale, and you'll find new, used and customized options available as well. We also want to ensure our customers always get the quality they want and expect from an investment in a trailer, which is why we offer products made by the best trailer manufacturers in the world.
When you value selection and when you want only the best equipment, choose to buy trailers online from Trailer Superstore, where you'll find only the best options to meet your requirements.
Why Do I Need a Spreader?
Snow and ice can turn any surface into a slick area where accidents can happen, but salt spreaders can make these dangerous surfaces more stable and much safer — whether you're using and storing a trailer or not. Keep in mind that a spreader can spread more than just salt, too. They can also spread sand and similar materials that are used for gritting in times when you're trying to combat snow and ice as well as in similar situations.
If you live in an area that regularly experiences severe winter weather, a high-quality spreader can be a valuable tool that gets heavy use. The many salt spreader benefits will make the initial investment well worth it when you're able to safely use trailers and vehicles during the coldest months of the year.
What Do Spreaders Do?
Simply put, spreaders help cover surfaces with salt, sand and other gritting materials. When you choose to buy salt spreaders, you're able to use less gritting material when you do your spreading, and you're also able to spread gritting material much more quickly than when doing things by hand. When you browse our selection of salt spreaders for sale, you'll find models that are uniquely designed to help keep surfaces safe and to help you spread as efficiently as possible.
How Do I Pick the Right Spreader for My Needs?
When choosing a spreader, you'll encounter a range of options, so you'll have to make some decisions. For example, you'll need to think through how much capacity you require in a salt spreader, a choice that is driven by the size of the surfaces you're often covering. There are also considerations about the spreader material that will work best for you, as well as the weight, strength and durability of your salt spreaders.
Weight is particularly important. Keep in mind that you're going to be hauling this spreader, whether it's placed in the bed of a truck or mounted to a tailgate. You need an option that your vehicle is strong enough to haul in snowy, icy conditions.
What Kinds of Spreaders Does All Pro Trailer Superstore Sell?
At All Pro Trailer Superstore, we are committed to offering our customers the options they need to make the right choices. Our selection of salt spreaders for sale includes both tailgate and inbed options, and you'll find a range of weights and capacities to choose from, too. Best of all, we offer nothing but high-quality options when you buy salt spreaders online through All Pro Trailer Superstore. These are products manufactured by trusted brands, and each represents durability and reliability as you work to make surfaces safe during the harsh winter months.
Choosing a Salt Spreader Is Easy at All Pro Trailer Superstore
At All Pro Trailer Superstore, we are the one-stop shop for all your spreader, snow plow and trailer needs. Not only do we offer a huge selection to choose from, but we also offer financing options for customers at reasonable rates. Our team is always here to answer questions and help you consider options as you look to buy salt spreaders online.
Check out our selection to find an option that works for you, and contact us when you need additional support