All Pro Trailer Superstore carries a full range of trailer cargo management products and accessories, which will help maximize your space and safely transport everything you need from one stop to the next. This includes rooftop carriers and organizers of all kinds, roof racks for sporting goods, equipment and luggage, cable locks, tie downs and bungee cords and much more, including a wide assortment of different cargo carriers, styles and accessories.
Plus, we carry special models of rooftop carriers, ski racks, bike carriers and more, made for specific brands and models, so there's always a perfect match. Buy a bicycle rack for an enclosed trailer online that works with a variety of brands. Prices are carry-out only – Installation additional.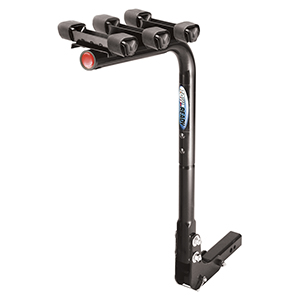 Live help Bike Rack Carriers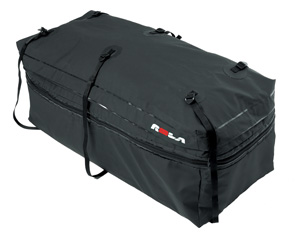 Cargo Bags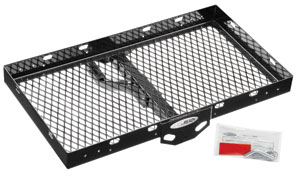 Cargo Baskets

Cargo Carriers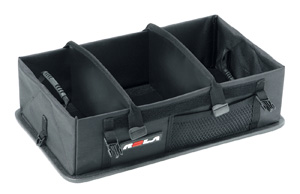 Cargo Organizers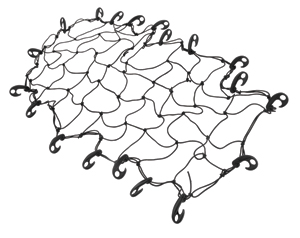 Cargo Accessories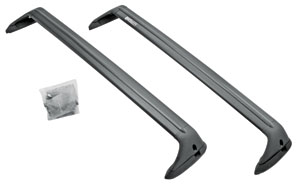 Roof Racks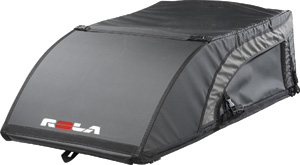 Roof Top Carriers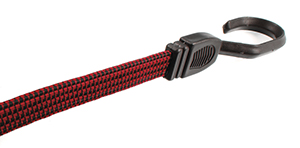 Tie Down Cords
Buy Trailer Roof Rack Systems and More
At All Pro Trailer Superstore, you can buy enclosed trailer roof racks online and much more. We stock everything you need to manage your trailer's cargo, including:
Bike rack carriers: Setting your trailer up for adventure? Attach a bike rack to transport your bikes securely.
Cargo bags: Slip a cargo bag over its corresponding carrier to protect your items from the elements. Each bag has a custom fit for a specific cargo carrier for secure protection.
Cargo baskets: Basket-style cargo carriers attach to a hitch on your vehicle to carry the items you choose. Their tall sides add extra security and make it easy to tie bags down.
Cargo carriers: Tray-style carriers and similar styles can accommodate bulkier items that may not fit in a basket-style carrier. They have secure points for tying down your cargo with straps.
Cargo organizers: Cargo organizers divide your cargo items to make them easier to sort. They securely attach to your cargo carrier to keep their contents in place.
Cargo accessories: Carrier accessories such as nets can add more security to keep cargo intact. Roof rack accessories increase the carrying capabilities of your rack.
Roof racks: A roof rack attaches to the top of your trailer or vehicle to store lighter items. We stock roof racks that you can install on a wide range of trailer models.
Rooftop carriers: When you carry cargo on your roof, you can use a rooftop carrier to defend it from the elements. These accessories store and protect at the same time.
Tie-down cords: Cargo straps keep your items in place when you transport them using our carriers and racks. Different types of straps hold down certain load sizes.
Find an all-in-one cargo transport solution with the help of our experienced team. We can guide you toward the right products and accessories for your trailer and vehicle.
Installation and Service Available
We help with every step of the process for a comprehensive shopping experience. Our service team can install your cargo management accessories or make any repairs needed to transport items. If you buy a new or used trailer with cargo accessories, feel free to request a professional installation. You'll receive your trailer ready to use. If you plan to install your purchase on a trailer you already own, you can bring it to our shop in Central Pennsylvania.
Ordering from out-of-state or overseas? Customers from outside of Pennsylvania can ask us to install their cargo accessories before we deliver their trailer. We provide the full experience to all our customers, no matter where they live.
Get Cargo Management Accessories and Trailer Roof Racks for Sale Online
Rely on the experts at All Pro Trailer Superstore for the cargo management products you need. We always have great sales and bargains, and you won't find a better collection of cargo management and organization accessories anywhere else.
Call (717) 795-9116 for more information on our great trailer cargo management accessories or plan a visit to the showroom and see the current lineup we have in stock. You can also contact our team online for assistance anywhere in the world.